12 YO CHARGED FOR POISONING GRANDMOTHER(TRINIDAD)
Charged for poisoning granny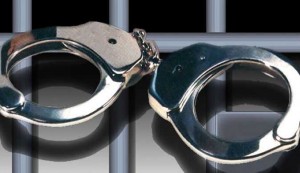 A 12-YEAR-OLD schoolboy will appear before a Rio Claro Magistrate today, in the Juvenile Court, charged with administering a toxic substance to endanger life.
The charge was laid yesterday by PC Durant Neaves of the Rio Claro Police Station after Director of Public Prosecutions (DPP) Roger Gaspard SC, gave instructions to do so. The schoolboy was briefed by a legal officer.
The charge came almost an hour after the schoolboy's 58-yearold grandmother gave a statement to police regarding an incident which took place last Saturday when she was allegedly fed a meal of macaroni, cheese and egg which was laced with termite poison.
She claimed that one hour after eating the meal on Saturday afternoon she began vomiting and at about 6 pm went to the Rio Claro health facility where she was treated and discharged. Doctors determined that she had eaten a meal mixed with poison and a report was made to the Rio Claro police station late Saturday.
The schoolboy who is a Form One student of a secondary school in East Trinidad was detained by PC Neaves and taken to the Rio Claro Police Station where he was questioned and allegedly confessed to trying to poison his grandmother.
Officers under the supervision of Assistant Commissioner of Police Surujdeen Persad and Inspector Wayne Doodai assisted PC Neaves in investigations along with a legal officer from the Trinidad and Tobago Police Service's Legal Department.
Statements were recorded and the boy was interviewed in the presence of his mother.
The boy said he had grown frustrated after being 'smothered' by his grandmother who did not want him to go out and lime. He claimed also that he was taunted regularly by schoolmates and even persons close to him.
The boy has been suspended from school at least five times and said he was very angry by a female relative whom he claimed did not spend much time with him and instead palmed him off on the grandmother.
Newsday understands that the victim has told police that she has forgiven her grandson.
Officials from the Child Protection Unit (CPU) were called and the boy is said to be receiving counselling. Following the court appearance today, a decision will be made on the child's future with respect to where he will live and who will be entrusted with responsibility of taking care of him.