TRINIDAD AND TOBAGO SEH DEM CONCERNED ABOUT HOW JAMAICANS ARE BEING TREATED
Attorney General of Trinidad and Tobago, Faris Al-Rawi, says his Government is concerned about protecting the interests of Jamaicans in the twin-island republic.
He said that there are 8,000 to 9,000 Jamaicans in Trinidad, many of whom have overstayed their time and are susceptible to unscrupulous persons, who would want to take advantage of their undocumented status.
Al-Rawi noted that his Government intends to ensure that these undocumented Jamaicans receive the best treatment possible and are not subject to low pay and trafficking conditions.
"Usually, when people stay beyond their permitted extension time and work in a society, they essentially fall off the radar and that is when you can face all kinds of prejudice. It is with regard for the people of Jamaica that we need to protect their workers' rights, and also the fact that they are CARICOM nationals," he said.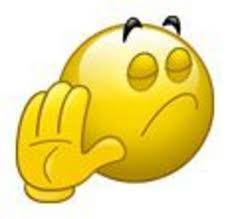 The attorney general was responding to questions regarding the treatment of Jamaicans in Trinidad and Tobago, including the denial of entry of several persons over the last few months, during a press conference at the Hilton Rose Hall Resort and Spa in Rose Hall in St James on June 8.
Al-Rawi said the concerns are being addressed at the highest level, noting that Jamaica's Prime Minister Andrew Holness, and his Trinidad and Tobago counterpart, Dr Keith Rowley, have commenced talks.
"I know that the prime minister of Trinidad and Tobago has expressed full commitment to the prime minister of Jamaica to deal with the issue of how we manage the immigration factors in Trinidad and Tobago," he noted.
Al-Rawi expressed confidence that the incidents would not undermine the shared love and experience between the countries.
"These friendships are born out of mutual respect and the understanding that we share the same goals, have the same vision and are from a Caribbean community that is bonded together for life," he noted.
Al-Rawi was in Jamaica for the Caribbean Financial Action Task Force (CFATF) Plenary and Working Groups Meeting from June 6-9.
The meeting facilitated discussions on measures to battle money laundering, terrorism financing, corruption and other financial crimes across the Caribbean Basin.
The Trinidad and Tobago attorney general chairs the CFATF, which comprises 27 States in the Caribbean Basin, Central and South America that have agreed to implement common countermeasures to address money laundering, and the financing of terrorism and the proliferation of weapons of mass destruction.