TEACHER ARRESTED IN LOTTERY SCAM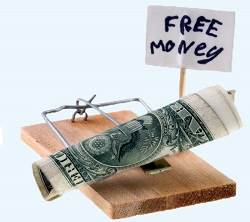 A teacher is among the first arrests in 2015 for alleged involvement in lottery scamming.
According to the police, 25-year-old Tami-Anne Palmer, her common-law partner, La-sharn Leslie, 30, and Leslie's 21-year-old sister Shantel Thomas have all been charged with breaches of the Law Reform Fraudulent Transaction (Special Provisions Act 2013). All three hail from Marl Road in Bethel Town, Westmoreland.
According to Corporal Kevin Watson, media liaison and communication officer for the Lottery Scam Task Force, about 5:00 am on Saturday an intelligence-driven operation led members of the Lottery Scam Task Force and Westmoreland police to a premises in Bethel Town occupied by the three accused.
During a search of the premises, a large quantity of letter-sized pieces of papers, containing names, addresses, telephone numbers, and ages of more than 5,000 people living overseas.
"These persons were officially charged for knowingly possessing identity information of others, a breach of section 10:1 of the Law Reform Fraudulent Transaction (Special Provisions Act 2013)," Corporal Watson told the Jamaica Observer.
The three accused, who have been offered bail, are scheduled to appear before the Montego Bay RM Court on January 27.
Meanwhile, Corporal Watson has issued a warning to people who continue the illegal practice.
"…The fact is that lottery scamming is a breach of the law. And, like any other offences, you will be brought to justice," he said.
He also warned people against colluding with players in the illegal sweepstakes.
"I am appealing to the public to assist the Lottery Scam Task Force in fighting this monster of a crime called the lottery scam. We have to do this for the upliftment of the country, we have to do this to help decrease the crime rate in our country, and we have to do this for our future generation. I am also advising the public that, if anyone found condoning
the activities of lottery scamming, we will be arresting them. Let us work together and stop lottery scamming," he said.
— Horace Hines