SUICIDE MURDER VICTIM'S PICTURE AND DETAILS ON THE ABUSE JODIAN MCNAIR SUFFERED
************GRAPHICCC PICTURES….AND A DOE WAA NOT A SOUL ASK MI WHY DEM UP. THIS IS HOW MOST CASES DOMESTIC VIOLENCE END UP..A SELFISH MAN WHO SEES NO REAL LIFE FOR THE WOMAN HE IS INVOLVED WITH..IT IS NOT LOVE*************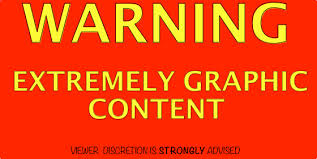 JODIAN McNair, the 28-year-old cosmetologist whose life was on Monday cut short by her common-law husband in McCook's Pen, St Catherine, was yesterday remembered by her family and close relatives as a hard-working mother whose love for her two children, ages five and nine, knew no bounds.
Police reported that McNair was stabbed to death in the St Catherine community by the man identified as Dave Smith, who then took his own life. McNair's body was found with stab wounds at a two-room board house, while the body of Smith was found hanging by an electric cord at the same premises.
Yesterday, family members said McNair was killed just days before her son's birthday.
"She was a mother who worked hard, who was independent and who was determined to bring up her children the right way," said Shadeen McNair, older sister of the slain woman.
The sister said despite the challenges that McNair faced as a single mother trying to bring up her son and her daughter, who had an amputated leg, McNair was determined to make the best of what life had to offer.

Norton Management Installer.app
The sister said that as part of efforts to make this a reality, McNair even went back to school and was operating her own cosmetology business at a local hair salon.
According to the relatives, McNair complained that Smith became jealous after she started working much harder in her quest to become an independent woman. "He (Smith) would abuse her, search her phone and question why she was working so hard," said one relative.
The elder McNair yesterday said the last time that her sister was abused by Smith was in early January, and that was when she moved out and was living with her. The incident was reported to the police, she said.
Yesterday, while speaking about her sister, the elder McNair struggled to hold back tears. She said she had to remain strong for the two children her sister had left behind. The situation was especially emotional for her yesterday, as she was forced to watch her nephew spend his fifth birthday without his mother at his side.
— Kimmo Matthews