READ DIS OOO..DI MAN BAD..AFRICAN PAPER TANGLEUP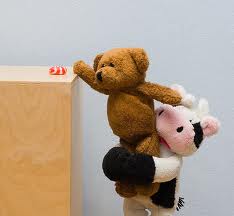 Please, save my mother from self-destruction!
Dear Taiwo,
PLEASE, help me; I believe there is the need for me to act fast before my mother dies of heartache. I need a solution to the serious problems going on in our home now and above all, prayers for my mother so that she can take the right decision and live.
I am a final year student in one of our country's most prestigious universities and I have always known our home to be a place filled with love, joy, laughter and fun until one day, when I overheard my father's conversation with one of our neighbours over the issue of their housemaid.
My mother, a nurse then worked at one of the federal institutions, and as a nurse her work often took her away from the house on night duties. Whenever, she had to go for night duty, taking care of my siblings became my responsibility. Before this fateful day, I used to wonder why mum did not employ a housemaid, just like the other families in the compound where we lived.
We stayed in a building with four different flats and almost every other family then had a maid. I was in JSS three, I did not grow up to know my father like every other child. My father left my mother to take care of my two siblings and I, when we were very young. He left her to go back overseas to study and work, but did not communicate or send money to mum for years. He left when my youngest sibling was just a baby. I grew up with the feeling that he was dead, but my mother always said he was alive and he would come back.
He did, precisely when I was in JSS one. I heard all that happened, father left our mum with the pretext of going abroad to study and work. He actually went away with another woman, and came back like a prodigal son when the relationship went sour.
All the while that he was away, mum took care of us single handedly, family members and friends intervened and dad came back to us. Of course, we all loved the fact that he came back and that our family became whole again. He had no job, mum became the breadwinner. Trust her, ever hard working, she never complained. She resolved to do some extra work so as to make ends meet.
She opened a small chemist shop in the neigbourhood, where she sold drugs and treated people for minor ailments. Few days before I overheard daddy's atrocities, my mother called our neighbours attention to the fact that something was wrong with Abigail her housemaid. I heard mummy telling her to do something about the odour emanating from Abigail's body. She replied and told my mother that she too had noticed and it kept baffling her because she was not like that before. Mummy promised to look into the cause for her, but she was unable to do anything immediately because she was on night duty throughout that week.
Three days after mummy discussed with our neighbour, daddy had a visitor. I was supposed to be sleeping after putting my siblings to bed, but I wasn't. I wouldn't have made any issue of our neighbour's visit if they had not asked daddy if my siblings and I were asleep as we must not hear what they came to discuss with daddy.
When I heard this, I pretended to have slept, especially when daddy came to check on us.
I overheard them discussing with daddy that, both the husband and wife queried their housemaid, when they perceived that all was not well with her and they relayed mummy's observation too. They, however, learnt that, daddy impregnated Abigail and gave her some drugs to abort the pregnancy. The odour oozing out of her was as a result of incomplete abortion. Daddy however must act fast before the girl dies or something drastic happens to her.
Our neighbour's wife insisted on telling my mother, but her husband warned her not to as their mission was not to disrupt our home. They left after daddy promised to get some money so that Abigail would be taken to the hospital for proper treatment. You would not believe that my mother was the one who eventually took Abigail to a private hospital after she was told that she got pregnant and took some drugs to abort the pregnancy and the stench from her was a result of incomplete abortion without collecting a dime from our neighbour. At that stage, I wanted to tell mother all I overheard, but my immediate younger brother warned me against doing so because of what it could cause for our family because I told him all I overheard when he woke up the following morning.
I really did not know if daddy eventually gave them money. All along, mum was building her own house, we, however, had to move in at a time the place was not really ready because of daddy's behavior, I want to believe his idleness contributed to his attitude, because if a man had no job and yet has enough to eat and drink, he was bound to have enough energy to go about chasing women. What I really did not understand is why mummy kept on condoning daddy. Now, despite the fact that she is dying slowly, she has refused to send daddy packing.
Do not allow me to deviate; something happened which sent us away from where we were living and which made us moved into an uncompleted building.
I came home from school one afternoon and met pandemonium in our apartment, our landlady and some other women were in our apartment and Abigail's boss too. I never knew daddy could stoop so low to impregnate another housemaid. I thought they were discussing Abigail's issue, but when I heard what daddy did again, I was ashamed.
The landlady made so much noise that she attracted even outsiders and as dad tried to deny the allegation, Abigail's boss kept referring to her maid's issue and it became a serious issue. Daddy shouldn't have denied, when he knew he was guilty.
Mummy was on morning duty; my fear was for her not to stumble on this mess, as daddy knew how to clean up his sordid deals before she shows up all the time. Unfortunately, she walked in and witnessed the whole mess. If I were her, I would have kept quiet, but she made the mistake of defending daddy, her defense got
Abigail's boss so angry that she gave mummy every detail of what happened to her maid and the fact that daddy was responsible for this.
She refused to believe until I told her it was true; I did this because I wanted her to stop talking and allow these people to leave our house. When they had all left, mummy wanted all the details; I told her and my brother confirmed my story when he returned from school.
I really did not know how this issue was settled, but we had to move into her uncompleted house. We were there when my mother completed the house and made it habitable. Daddy eventually, decided to go to the school of evangelism; he said he wanted to go into the Lord's vineyard, we all believed that this decision would make him a better person. This, however, did not help because he was asked to leave the school as a result of another sex scandal, can you imagine this?
As if this was not enough, recently daddy was accused of impregnating two female teenage members in our church. One of them is not even as old as I am. Can you imagine this? What can one make out of this? If he wasn't my father, I would say this was made up, but this is a man who is supposed to be my father. Don't you think he has a fundamental problem?
My grouse however is why mummy has continued to keep up with him? This last one is really killing her, she stopped going to church, and she has really changed. She hardly speaks with any of us. Couldn't she ask daddy to leave? Why does she continue to keep up with him at the expense of her happiness? I am yet to find answers to these questions.
Another thing I don't understand is what daddy's problem really is? Mummy tries her best to give him whatever he needs despite the role reversal. The poor woman is killing herself to train us as our mother and father at the same time, see the way she had been repaid.
Please, how can I help my mother, I don't want to lose her prematurely? Please, help
Adiya.