POLICE SEH DEM SALARY NUH ENOUGH DEM HAFFI A SEEK WORK OUTSIDE
Cops For Hire – Officers Moonlighting To Supplement Meagre Salary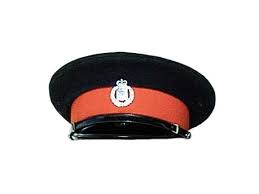 Countless Jamaican police officers are breaking the law, moonlighting at the expense of their legitimate jobs to serve and protect, in an attempt to augment what they describe as "meagre" salaries. Alarmingly, many are even using their police-issued service weapons to carry out their illegitimate businesses.
Moonlighting or 'hustling' (as it is often referred to) is where some lawmen have a side job or personal business outside of their regular duties. This can range from bodyguard services, escorts, bouncers at nightclubs, guarding construction sites, and security detail for events and high-profile clients. Additionally, several police officers are known to operate route and chartered taxis and buses, are promoters for entertainment events, as well as proprietors of several businesses.
MUST BE APPROVED
According to the implemented policies of the Jamaica Constabulary Force (JCF), police officers are allowed, to a limited extent, to engage in certain jobs while off duty; however, it should be regular policing functions, and must be approved by the leadership of the force.
In other words, any contractual arrangement for service needed by any member of the JCF must be between the Government of Jamaica and the client; and not a personal arrangement with an individual officer and the client. According to the JCF's anti-corruption policy, any private arrangement outside of the allowed procedure would be considered a breach.
Yet, while the force allows police officers to do 'limited extra' duties, The Sunday Gleaner understands that several members of the JCF are flouting those regulations, complaining that the guidelines limit the amount of money that can be made if they do business directly.
In fact, this has been a ongoing issue within the force for far too long, and the high command have tried unsuccessfully to stem it.
Officers are adamant that they are forced to hustle because they are not paid enough to survive.
"We have to moonlight. There is no doubt about it. The regular uniformed police officer don't get certain benefits and they have to make up," said one police corporal who spends several nights moonlighting for additional income at an establishment in Kingston.
"If a policeman don't moonlight, his only other option is to 'cut' (take bribes) when he is on duty, and nuff man get in trouble, arrested and lose them work for that, so it risky," he continued.
"The average policeman does not get much for salary; and even if you are a senior officer, you don't get much benefits. So you will have persons, even in specialised areas, who still do their little moonlighting to make up."
He added, "If you are a young constable and you don't have much responsibility like family, mortgage to pay and so on, then you can make your way with a disciplined budget. But when you have kids and you are the only breadwinner, it is going to come down to one of the two evils."
Several Caribbean countries, Dominica among the latest, have prohibited their police officers from moonlighting, noting that it raises serious concerns if not structured and regularised.
In 2011, Jamaica's then police commissioner, Owen Ellington, issued strong warning to members of the police force in a Force Orders, noting that several incidents that attracted national attention at the time involved members of the constabulary and its auxiliaries who engage in extra-work arrangements.
"It has been noted from a number of recent incidents, which have attracted national attention, that members of the (force) and its auxiliaries are engaging in extra-work arrangements such as bodyguards, driving of public-passenger vehicles, and also as promoters/stakeholders/participants in dances and stage shows where breaches of the law are being committed. These activities are not consistent with the policy guidelines," Ellington said at the time.
The then commissioner's pronouncements followed the shooting death of Conroy Edwards, an entourage member of popular dancehall entertainer David Brooks, more popularly called Mavado. Edwards died in hospital after he was shot multiple times by a policeman outside a New Kingston nightclub.
Last week, Deputy Police Commissioner Clifford Blake explained to The Sunday Gleaner that, "It's called extra work, and that is why we created a policy for it. It has to be put under some policy control. You do not want officers spending more time doing extra work than their substantive force duties."
According to Blake, citizens wishing to employ police officers for extra work must contact the divisional commanders, who will then submit an application to the Operations Branch for approval. Once it is approved and the officer is assigned the extra duty, payment is collected and distributed to the individual via his regular salary.
Assistant Commissioner of Police Assan Thompson, who has processed many such applications during his three-year tenure at the Operation Branch, which ended in January this year, said only off-duty officers are allowed to take on extra work.
"They have to be off duty or if they are not working on a weekend, or so on. The difference with the extra work is that it is a policy thing; anything else would be moonlighting, as it was before," said Thompson, adding that extra duty usually entails guarding an event, and not necessarily private-escort duties.
"When the application comes to us (operations), the divisional commanders would have had to ensure that the officer is not rostered for any station guard, patrol or raids. All of that would have to be validated with us before we grant the request," continued Thompson, adding that the process also includes background and financial checks on the promoter.
However, he conceded that those official requests are usually few, and mostly come from promoters of the more established annual entertainment events.
Meanwhile, the cops interviewed by this newspaper said they are paid less than $1,000 an hour through the official channel. On the other hand, if they seek out their own business and personally negotiate their own price, they can earn up to 10 times more.
One cop, who works in a specialised outfit, recalled an instance when he and two colleagues were paid $10,000 each just to help control unruly patrons fighting to get into a St Andrew party.
"We weren't even contracted to work that time. We just got a call about a disturbance at entrance," said the officer. "They definitely needed more police so they told us to name our price.
"We told them that we couldn't provide static security because we were on patrol, but that we would focus on this area. We tell them we want $30,000 and them flick that out easily."
The policemen said clients often prefer to go directly to the cop they wish to hire for a service.
"Most times, they know the policeman personally and he is the person they want to hire. They know that you will work with them, no matter what, and they can count on you to do what they want you to do, even see certain things and make it slide," said one cop.
"They can't guarantee that with a policeman they don't know," continued the policeman, recalling another instance where he reluctantly allowed one promoter to beat a staff member mercilessly and did not intervene.
The officer shared that unless the Government recognise that policemen and women are putting their lives on the line every day to protect and serve the public and deserve better wages, they will always have to contend with hustling on the job.
corey.robinson@gleanerjm.com