POLICE COMMITTED SUICIDE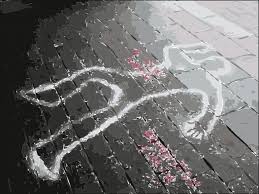 Forty-six-year-old Alfred Thomas, otherwise called 'Biggs', a retired policeman of Mount Tirza, Cavaliers in St Andrew, is suspected to have committed suicide at his home on Friday.
Reports from the Stony Hill police are that about 2: 40 pm, Thomas was found facedown in a bucket of water by a relative.
The body was transported to hospital where the police say death was confirmed.
Investigations are ongoing.