JUDGE GIVES WOMAN 30 DAYS FOR ONE OUNCE A WEED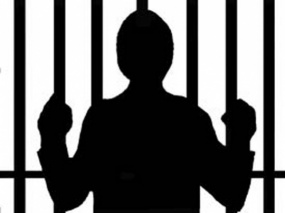 KINGSTON, Jamaica — A woman has been sentenced to 30 days behind bars after pleading guilty to allegations that she tried smuggling an ounce of ganja stitched inside a pair of pants.
Twenty- three-year-old Tina Henry was sentenced in the Corporate Area Resident Magistrate's Court Wednesday after pleading guilty to possession of ganja and introducing contraband in a penal institution.
But the young woman left persons in court wide-mouthed when she went on a rant when asked by Senior Magistrate Judith Pusey why she shouldn't be sent to prison for what she had done.
"Sunday when me deh a Duhaney Park [lock-up], me say [to myself] fi wha man do me in life and me a go prison for man," the woman said, ignoring Pusey's question.
"If is even 30 days you going to do," Pusey said. "If it was something to kill off the warders you don't care."
Henry was subsequently sentenced to 10 days for possession of ganja and 30 days for introducing contraband in a penal institution. The sentences are to run concurrently, meaning that she will have to serve the highest sentence.
Racquel Porter