JAMAICAN GETS TIME FOR REAL ESTATE FRAUD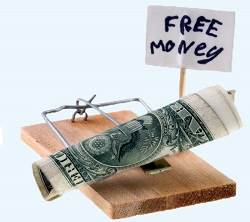 Ritzy real estate broker Christopher White's former clients said they thought he was their friend and his smooth talk made them believe he was helping them buy their dream homes.
On Tuesday in federal court in Fort Lauderdale, White had nothing to say to his victims as he was sentenced to three years and five months in prison for ripping them off in a multimillion-dollar fraud.
White, 44, of Fort Lauderdale, ran the high-profile Chris White Group and sold mostly upmarket properties in Broward, Palm Beach and Miami-Dade counties until his arrest last year.
He pleaded guilty to 10 federal charges in November: Seven counts of wire fraud and three counts of making a false statement on his U.S. citizenship application.
White admitted pressuring clients to send him large deposits for properties they hoped to buy. Instead of depositing the money into escrow accounts, he used it to reimburse other clients, pay his personal expenses and even his criminal defense lawyer's bills.
U.S. District Judge William Dimitrouleas agreed to the terms of the plea agreement White made with prosecutors. In addition to prison time, White must pay more than $4 million in restitution and will be deported to his native Jamaica.**** He also surrendered his Florida real estate licenses.
Four of White's many victims showed up in court to express frustration with the plea agreement and the criminal justice system.
"We put our trust and faith in you and we considered you a friend," victims Eric Cross and Christine Hammer, of Margate, told White.
They told the judge that White stole everything they made.
After he knew he was under investigation, White continued to commit other crimes against clients. He also falsified his citizenship application form in April when he lied about whether he'd ever committed a crime, denying he ever claimed to be a U.S. citizen and falsely claimed he had millions in the bank.