JAMAICA COURTHOUSE NICE AND SWEET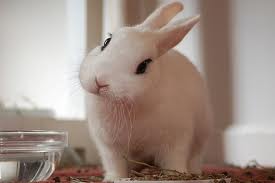 BlackBerry traded for sex, court hears
Covering the Courts
with Tanesha Mundle
Sunday, September 08, 2013
Print this page Email A Friend!
EXCITEMENT overflowed in the Corporate Area Resident Magistrate's Court last week after a man told the magistrate that a man whom he gave his BlackBerry cellular phone to sell, traded the phone for sex.
The man in question is Richard Whyte, who is charged with simple larceny.
1/1
According to the complainant, he was going through a difficult period and as result decided to sell his Blackberry Bold 5 to earn some quick cash.
"Mi baby did have diarrhoea and my landlord a pressure me, so me ask him to sell de phone at a deal," the complainant said.
The complainant said that Whyte brought a girl to him, claiming that she wanted to buy the phone for $20,000 but she only had $15,000.
The complainant said that he gave Whyte the phone but told him to collect the money first.
Following that, he said Whyte told him that he got the money and told him to meet him at a location to collect the money. However, he said Whyte never showed up and started "giving him a bag of crap" when he was contacted.
The complainant said that he was travelling on the road one day when he saw the girl and asked her about the phone.
"She tell me say 'how you could a do something like that and give him your phone' cause she did want the phone to buy but him tell har say to have sex with him for the phone."
The complainant said he then asked her what happened to the phone and she said she got it, but sold it to a man.
However, when Whyte was questioned by Resident Magistrate Lorna Shelly Williams about the phone, he denied trading it for sex, claiming that he sold it to a man who never paid him for it.
"So when the complainant getting his money," Shelly Williams asked.
"Me nuh have no money right now," Whyte replied.
But the magistrate told him that he would have to repay the complainant for his phone ensure that he returns to court on Monday with the money. Whyte's bail was then extended.
Man allegedly threatens to kill ex-lover for hiding from him
A scrap metal dealer who reportedly held a knife to his ex-lover's neck and threatened to kill her for hiding from him, also found himself before the magistrate.
The 37-year-old accused, Prince Cormock of Riverton City in Kingston, reportedly forced himself inside the complainant's car and threatened her with the knife. The incident was said to have occurred on July 25.
Cormock, who is charged with assault at common law, however, denied the allegations when he appeared in court on Friday and was remanded into custody.
Interestingly, the accused had appeared in court on the previous day on charges of burglary and assault at common law in relation to an incident with the same complainant.
In that case, the court heard that the complainant arrived home at 1:00 am on August 2, and saw him at her gate. She ran inside and closed her grilles, but Cormock reportedly forced the grilles open and threatened to kill her and another woman who was inside the house.
But attorney Zara Lewis, who appeared for Cormock, denied the allegations claiming that it was a misunderstanding between a couple of five years.
She also told the court that it was the complainant who had invited the accused to the house, as he usually brings her lunch at her workplace.
Cormock, who was refused bail in that case, is to return to court on September 9 on both matters.
Man says stolen car was his meal ticket out of poverty
A man who was among six men who were reportedly caught scrapping a motor car, told the court that the vehicle was his meal ticket out of poverty.
Trevor Manley was reportedly caught scrapping a grey Sunny Nissan motor car with Andrew Ming, Jason Benjamin, Jahfield Johnson and brothers, Joseph, and Jeron Williams at Johnson's home.
But on Friday when the accused men appeared in court, with the exception of Manley, their lawyers pleaded not guilty to the charge, despite them being branded by the police as known car thieves or associates of car thieves.
Manley, however, did not have a lawyer but told Resident Magistrate Lorna Shelly Williams that he had something to say and was allowed to speak.
"I have three things to say and I don't want to waste the court's time," he said.
"To be honest, that car was my meal ticket out of poverty," Manley said.
He then went on to say that the cautioned statement that the police had recorded was incorrect, but he was silenced by the magistrate, who told him not to utter another word.
"Based on what you're saying, you need a lawyer," she told him before offering him the assistance of a legal aid lawyer.
Meanwhile, attorneys Jacqueline Cummings, CJ Mitchell and Nadine Flowers tried to get bail for the Williams brothers, Benjamin and Ming, whom they represent respectively, but were unsuccessful in their bid.
The accused's liberty were strongly opposed by the investigating officer who told the court that it is likely that the men would interfere with the investigation and the complainant, if they are granted bail.
In addition, he told the court that Ming and Benjamin were known car thieves from the Olympic Gardens area in Kingston, and the brothers were their associates, along with Johnson.
Cummings, who sought bail for Jeron, told the court that he had no previous conviction and that he had only gone to the mechanic shop with a car when he was held.
In respect of the other brother, she said that her limited instructions are that he had accompanied Jeron to the shop but would need further instruction from him before applying for his bail.
Mitchell told the court that his client had just arrived at the shop when the police swooped down on the location and was not involved, while Flowers informed the court that Tom Tavares-Finson will be applying for Ming's bail on the next court date.
The men were however all denied bail and are scheduled to return to court on September 16.
Station worker steals car tyres and rims from police station
A civilian worker who daringly stole car tyres and rims from a car at the Hunts Bay Police Station, was on Thursday sentenced to 200 hours of community service and given a six-month suspended sentence.
Rupert Cunningham, who was employed as a janitor at the police station for more than five years, was arrested and charged with simple larceny after he was held with the goods, which he had taken from a car that was parked on the station compound.
"You voluntarily stole the tyres from the car at the station?" the resident magistrate asked Cunningham.
"You went to the station and stole tyres and rims?" she repeated after Cunningham did not respond.
"Yes ma'am," he then answered.
"Why you stole them?" she asked.
"Me did want it to fix up a old car that me have a country," Cunningham replied.
The magistrate berated him for his brazen action and for stealing at a police station where he had worked for so many years.
Probation officers who had conducted a social inquiry report had recommended that Cunningham be given a suspended sentence, but the magistrate asked if they were sorry for him and added the community hours to his sentence.
Indian man caught in alleged immigration fraud
An Indian man whom police say went to apply for a Jamaican citizenship with a fraudulent stamp in his passport, also found himself in trouble.
The foreigner, Lekh Raj, reportedly went to apply for his Jamaican citizenship on account of being married to a Jamaican woman, but the police are contending that they are not legally married.
The steel worker was arrested and charged with forgery and uttering forged documents after he was held with the fraudulent stamp in his passport.
According to the police, he told them that he paid a man $20,000 to get the stamp in his passport.
However, when he appeared in court on Friday, his attorney, Anthony Pearson, denied the allegation and told Resident Magistrate Opal Smith that his client was willing to go to trial.
The lawyer also told the court that Raj has been married to his wife for eight years and that she is currently employed in the United States, but came to Jamaica to support him and to confirm to the court that she is his legal wife.
The accused man's wife told the court that she and the accused got married on June 21 of 2005, and that she has several wedding pictures and a video of the wedding, which she had taken to court with her.
The magistrate however told the court that she was more concerned about the accused man's address.
Pearson then told the court that he has been living with his wife and her family in White Water Meadows since their marriage, which was confirmed by Raj's wife.
Raj was then offered $80,000 bail, pending verification of his address. His bail was offered on condition that he reports to the Spanish Town Police Station on Mondays and Saturdays, and surrenders his travel documents with a stop order in place.
He is to return to court on September 10.
Read more: http://www.jamaicaobserver.com/news/BlackBerry-traded-for-sex–court-hears_15011610#ixzz2eIgC1Cye