FEMALE HIGHWAY ROBBERS IN JAMAICA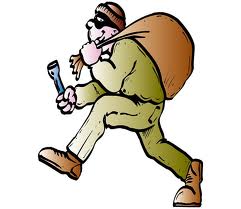 ****Please pick sense out of nonsense in the article below..People say a true but nuh watch di asian indian ray tay*************
Two women posing as having car problems are preying on the good nature of female motorists and robbing them when they attempt to lend assistance.
One of the female highway robbers is of Asian descent, most likely Indian .
Speaking to Loop News, a PR/Marketing female executive told of how on her way home on Thursday at around 7.30 pm, she was flagged down by an Indian woman who alighted from a car with flashing hazard lights on Kingsway. The Indian woman came up to the driver's window and said her car had stalled because it had ran out of gas. With no money on her person, she asked the executive whether she could lend some assistance and get her and her friend out of their predicament .
While the Kingston-based executive paid attention to the Indian woman, another woman came up to the passenger side of the car and attempted to grab her handbag. The PR executive quickly pressed the gas in an attempt to get away. She subsequently called King Alarm who in turn alerted the police.
Since the incident, the PR executive's social media platforms have blown up with similar tales in Long Lane, Lyndhurst Road, Constant Spring Road and Millsborough.
In some cases the female highway robbers use a child as a prop in their nefarious acts to dupe unsuspecting female motorists and then rob them.
Loop News is asking female motorists to be vigilant and at all times safeguard themselves and their handbags.
http://loopjamaica.com/2014/06/22/news-female-highway-robbers-plague-kingstons-main-roads/