DOUBLE MURDER IN CLARENDON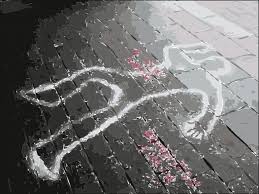 The Clarendon police are probing a double murder in Paisley Housing Scheme, where a male and a female were shot.
Dead are 24 year old Denesha Bartley and Waldo Biggs, both of Farm in May Pen.
Reports are that about 8:30pm, Bartley and Biggs were in the vicinity of their home in Paisley Housing Scheme, when they were pounced on by gunmen.
The men opened fire hitting them. They were pronounced dead at hospital.