COURT AWARDS EX SOLIDER MORE THAN 12M FOR LIBEL LAW SUIT CAUSED BY JCF
The Government will now have to pay a St Mary man more than $12 million in damages after the nation's second-highest court affirmed a finding by a judge of the Supreme Court that a criminal conviction, which was recorded against his name, was motivated by malice and "deliberately manufactured" by cops.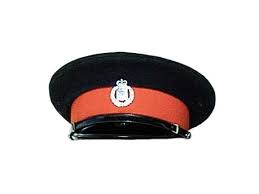 The award was handed down in the Court of Appeal last week Tuesday and is six times the $2 million Justice Donald McIntosh ordered the Government to pay Dane Anthony Pryce in October 2011 upon the completion of his libel suit.
Pryce challenged the order by Justice McIntosh, arguing, among other things, that $2 million was "inordinately low" and inadequate to restore his reputation.
The cable technician's legal ordeal began in March 2004 when he was taken into custody at the Oracabessa Police Station in St Mary, along with two other men, all accused of stealing a cord used to operate a satellite dish.
According to the transcript from the libel case, Pryce indicated that he knew nothing about the missing cord and became agitated after a policeman, identified as Constable Maxwell, accused him of taking it "because he had nothing to say".
He reportedly got up to leave the interrogation room when he was grabbed by the collar, punched in the chest, and pushed into a sitting position in a chair. Pryce noted, too, that another policeman pulled a baton and told him to wait until nightfall "since you bad more than anybody else".
Pryce stated that he managed to telephone his parents, and after a small commotion at the station and the intervention of a senior officer, he and his co-accused were charged with simple larceny and released on bail with a warning from Maxwell that he was "lucky, but it not over yet".
The charges were dismissed for want of prosecution after the police and the complainant failed to attend court on several occasions, court records indicate.
FOUR YEARS LATER
Four years later, Pryce enlisted in the Jamaica Defence Force (JDF) and was halfway through the four-month training programme when military commanders surprised him with a document obtained from the Jamaica Constabulary Force's (JCF) Criminal Records Office (CRO).
According to court documents, the document indicated that he had a conviction for possession of ganja that was recorded in the St Mary Resident Magistrate Court. It indicated, too, that he had been sentenced to a fine of $100, or ten days in prison, and 40 hours of community service.
Despite Pryce's protest that he had no criminal conviction, the St Mary native was dishonourably discharged from the JDF for deceiving the army "by not disclosing that he was a convict".
Similarly, Pryce said that applications he sent to the JCF, the British army, and the Bermudian Police Service were rejected because of the false conviction record.
By 2006, according to court records, the CRO confirmed that Pryce did not have a criminal conviction, and lawyers for the Government explained that it was a "genuine error", which occurred after a constable assigned to the court office in St Mary mistakenly wrote possession of ganja instead of simple larceny.
SHARP REBUKE
But McIntosh, in his decision in the Supreme Court, rubbished this assertion.
"When one takes into account the unchallenged evidence relating to the incident at the Oracabessa Police Station … and the purported intention of the police to 'fix his business properly', this court is of the view that the conviction was deliberately manufactured and would have been done maliciously and without reasonable and probable cause," McIntosh said, according to the transcript.
Despite this, McIntosh awarded Pryce $2 million, explaining that his status in life had not been reduced and that there was "no evidence of his social life being destroyed".
"A conviction for possession of ganja is so common among the young people in the country that one would have to show the nature or effect it had on his standing in his community," McIntosh said, according to the transcript.
But this finding drew a sharp rebuke from the President of the Court of Appeal, Dennis Morrison, who described it as perplexing.
"The learned judge's statement that there was no evidence that the appellant's social life was destroyed is baffling in light of the preponderance of evidence that was adduced in support of this claim. Indeed, there is not a scintilla of evidence that could have led the judge to arrive at that conclusion, which has obviously influenced his award," Morrison wrote in his decision.