PROTECT AND SERVE NUH INA JCF MOTTO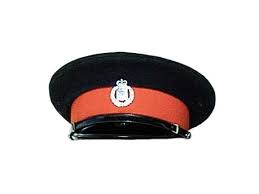 Message Body:
Met .
Mi a wonder when Jamaica will get some Police who actually join di force to protect and serve. Mi a talk to My girlfriend who lives ina SAMACAN and she actually a shake while she on the phone talking to me. She fraid fi talk pon di phone because di police dem come down there to do normal spot check as always and harassing the poor ppl dem weh live dung deh. Di police Kill two man in 2 days down there. Dem call 1 a di yute outa him yawd fi frisk and search next thing dem a tell di ppl dem fi go in a dem yawd all dem hear is gunshot and di police dem drive off wid the body. No body knows who are what happen , is a resident from di area who was down at KPH recognize the dead youth and call di ppl from Samacan a tell dem say him dead. Police well a draw cyaad bout di man have gun and blah blah.
Dem dung a SAMACAN 3 days now like dem ago do a next Tivoli invasion. Dem ina everybody yawd a search and a teck weh di ppl dem belongings and ask how dem acquire such shoe, clothes, car etc. down to me cousin who is a working youth fraid fi even go work cause him no wah dem kill him and draw cyaad. Mi aunty a woman and she fraid, cause she seh it look like dem deh pon somebody else payroll and not the government. Dem have soo much patrol dung ina di one community it is ridiculous.
Patrick Roberts the MP was called and as always him leave quicker than how him come. Why these police are not in the neighboring community weh dem really needed? . They are really not doing anything but harassing the ppl and not giving them any reasons why they are there. They treat dem like they are animals, not because they are poor they have rights too. Nuff a dem thiefing police deh pon bad man payroll and this is probably one of such case.
—