JMG MAN COURT- DOGGIE DOG EDITION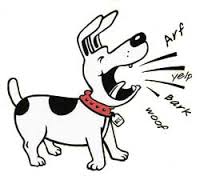 Title: BEWARE OF DOG..
Message Body:
So ppl in the Jamaican community shud know him as Hoodie Noble but I know him as the biggest liar and thief there is that did my friend DIRTY FOR NO REASON. Hoodie Noble (Mxxx Exxxx) is a straight Bum. He is a liar and a thief. YES THIEF he steals out of woman bags. Janet dont leave your bag hanging around u might just have to lock his ass up again! Not only does he steal out ya bag but he also will copy your bank card number an drain the shit paying his bum ass boost mobile cell bill.. Yes he cant even afford that every month. When u see him in those parties looking clean as hell HE HAS NOOOO MONEY IN HIS POCKETTTTT! He has NO CAR. What ever car u see him DRIVING is other ppl things THAT HE OWESS $1100 WORTH OF PARKING TICKETS ON (I HEARD THE GIRL GONNA LOCK HIS ASS UP) HE DONT HAVE A POT TO PISS IN! He dont live no where cuz his wife dont want him so he kotch at ppl house all on dey floor until he steals out ur rent money then you have to throw his ass out. NIGGA CAN T EVEN BUY FOOD ON A DAILY BASIS! BEWARE OF THIS LOSER! WHEN U SEE HIM COMING RUN THE NEXT WAY!