BREED FI BREED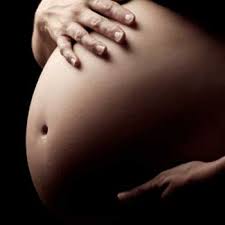 Hail Met n bloggers,
So I'm in the lunchroom at work n my Co-worker Mikey gets irritable n hang up his cellie.He is like "I can't stand s*#lia#,she is my worst babymother of my lot!! Obviously my eye-brows went way up n I go" the lot,is how much Babymadda u have suh" Me say Met what a piece a thing when Mikey start explain!!
Mikey said is 5 babymother him have but I must understand the culture him grow up Inna Tivoli Gardens n him see di dons dem a dweet n him just follow. He said around the time when Claudie Massop ruled Tivoli there were 2 dons who controlled sections in there called BASKIN n WARRIE. They had a falling out becuz Baskin went n breed WARRIE's Babymomma A.In Retaliation WARRIE breed back Baskin's Babymomma B.Over the next series a year rather than war each other the 2 men dem just a breed breed up dem one anneda Babymothers.
WARRIE breed 6 of Baskin's Babymothers and Bsakin breed back 6 of Warrie's Babymothers. This belong Inna guiness book of history cuz there are 12 Babymothers with 12kids for the 2 men dem!i'm sure there are old enuff Tivoli massive who read JMG who can confirm this cuz Mickey say him live a Tivoli 40yrs now n see most of di pickney dem all grown up.
I asked him if him sure a what him a say n him tek God offa di cross dat is true,so I said ok n sipped my very hot peas soup!