MAN GETS LIFE FOR KILLING COP & CONSRUCTION WORKER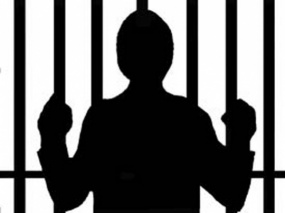 NEW YORK, (CMC) – A New York judge has imposed a double life sentence on a Queens, New York man for killing a Long Island cop during a traffic stop and a Jamaican construction worker who was near the scene.
Daniel Fuller, 34, of Queens, had been convicted of first- and second-degree murder for a 2012 rampage near the Belmont Park racetrack in Queens that led to the fatal shootings of Officer Arthur Lopez of the Nassau County Police Department in Long Island and Raymond Facey, a construction worker in Brooklyn.
"There is absolutely nothing redeemable about you," Judge Jerald Carter of Nassau County Supreme Court told at Fuller's sentencing on Friday.
Carter also described Fuller as "despicable" and "a menace to society.
"You are not going to see the light of day, henceforth and forever," he said.
Fuller's attorney unsuccessfully tried to argue that no one actually saw Fuller kill either man.
Prosecutors said Lopez, a 29-year-old Babylon, Long Island resident, and his partner pursued Fuller after he collided with a van and fled the scene of the accident in his damaged car, toting a loaded gun, on October 23, 2012.
The cop caught up with Fuller near the Belmont racetrack but the ex-convict whipped out his handgun from five feet away and killed the officer, the New York Daily News said.
Fuller continued on his shooting spree, shooting Facey, 58, in the head as he stopped to call his daughter about a planned Christmas vacation to Jamaica.
Fuller made off with the victim's car, driving to Queens so a friend could shoot him in the leg in an attempt to make it seem like he had been a carjacking victim, said newspaper reports.
ADVERTISEMENT