13 ALERT AIRPORT POLICE PAN HIM FATHER CAUSE HIM BEAT HIM
Aldon Hodges, 36, was arrested at Terminal 5 at JFK airport before flying to Jamaica with his 13-year-old son.
A 13-year-old boy, who was with his father at Kennedy Airport, walked up to a Port Authority cop and revealed that his father had beaten him.
Aldon Hodges, 36, was arrested at Terminal 5 before he and his son's scheduled flight to the island of Jamaica.
The teen briefly separated from his dad about 3 a.m. Thursday and told the officer that his father smacked him in the face at their home in Bedford-Stuyvesant, Brooklyn, about a half-hour before they arrived at the airport. Hodges had beaten him in the past with a belt, the boy told police.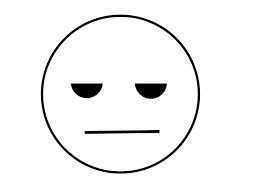 The boy also told cops that he was afraid of his father because of the alleged abuse. He told police his dad lost his temper and slugged him before they headed to the airport, sources said.
"Fearing more abuse, he didn't want to travel with his father," a law enforcement source said. "He didn't want to be here or in Jamaica with his father."
The boy had a swollen left cheek and a cut and abrasion on his mouth. He also had red marks and scratches on his neck and an old arm injury, police said.
Paramedics took the boy to Jamaica Hospital for treatment.
Hodges admitted to cops that he punched the boy and slapped him in the face, court records show. He has five prior sealed arrests in Brooklyn, dating from 2010 to 2015.
Slain Rikers officer's ex charged for arson — but not murder, yet
He was charged with misdemeanor assault, endangering the welfare of a child menacing and harassment. He was arraigned Thursday and released. He's due back in court on Feb. 5.
A Brooklyn judge issued a temporary order of protection, barring Hodges from having contact with his son, court records show. Child welfare authorities took the boy into their custody, a law enforcement source said.