WAP WAP WAP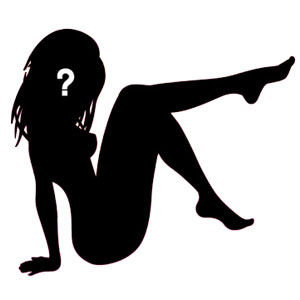 MI SEHHHHHHHHHHHHH IT ALREADY AND MI A GO SEH IT AGENNNNNNNNNN YUH CANNOT CALL YUHSELF LEGENDARY AND DI ONLY LEGEND YUH HAVE TUH YUH NAME IS BEING A SKETEL……..MAVADO CALL YUH DELILAH AND BELT OUT DI TUNE BUT MI NUH TINK NUH TUNE CAN DUH FI DIS BECAUSE DI SELECTOR IS NOT A DJ…SUH WHEN DI PEOPLE DEM DID TALK UP SEH YUH AND CHARM HAVE PIC A KISS INA DI MANAGER PHONE A DID TRUE? HAYYYYYYYYYYYYYYYYYYYYYYYYYY SOME A UNNO SUMTING WAA RAKE UP BECAUSE IT NAH GO HAVE A LIFE OF ITS OWN………..YOURS HEADED IN THAT DIRECTION!
JAMAICA NUH GOOD AGENNNNNN……….MI GET COUPLE CALL OOO……..FUS MI LIKKLE POLICE LINK CALL MI SEH MS LEGENDARY SKETEL WAS AT DI STATION ……WID HAR BADDIE BEAT UPPPPPPPP…DEN MI GET A NEXT CALL SEH MS LEGENDARY SKETEL GET WET UP…SUH BECAUSE MI WAA GET TO DI BATTAM A EVERY STORY MI GO SHELL DUNG A FEW PEOPLE FI CONFIRM UP SOME TINGS….. MI NAH LIE MS LEGENDARY SKETEL YUH PRIDELESS AND YUH P—- HOPELESS RITE BAKKA DAT… DEM SEHHHHH YESSIDEH….. DI SELECTOR EX OF MS LEGENDARY MI NAH CALL NUH NAME……….. DI SELECTOR EX. DI ONE WID DI GREASE PROBLEM……… MR FULL BODY GREASE…….GIVE MS LEGENDARY SKETEL A PIECE A BEATING INA DI BACK A ONE CAR YESSIDEH……….. DEM SEH HIM WALK SOME BREED A LICK ALL DID HAVE HIM GUN A TELL MS LEGENDARY SKETEL SEH HIM SHUDDA KILLA HAR KLAAT………… DI BYSTANDER SEH WHEN DEM LOOK IS BOUT 4-5 MAN HAFFI TEK OFF MR FULL BODY GREASE…..DEM SEH MR FULL BODY SEHHHHHHHHHH SHE DEH WID DI STUDIO MANAGER… SHE GET SPRINKLE FUS…….DEN WAP WAP WAP HAYYYYYYYYYYYYYYYYYYYYYYY PEOPLE DED!!! AND DEM HOLE DEAD FURSE
AH LIKKLE BIRDIE DID TELL MI LONG TIME……..SEH MS LEGENDARY SKETEL AND DI STUDIO MANAGER USED TO LOCK WHEY INA STUDIO ROOM AND COME OUT A SMELL AND DI MAN COME OUT A SMELL SUH DEM KNOW SEH TINGS A GWAAN AN ME AS UJAL SEH NO MAN SHE CUDDEN SUH BRITE BECAUSE LEGENDARY MAN DEH DI STUDIO EVERYDAY……..A DI MANAGER BRING MS LEGENDARY SKETEL AND MR FULL BODY GREASE TO DI STUDIO AND KNOW SAY MS LEGENDARY SKETEL DID A GIVE UP DI TINGS TUH HIM?? IT CUDDEN BE……….BUT IT BEEN A GWAAN ………WOIEEEEEEEE SOME A UNNO PRIDE NUH NUFF IT NUH NUFF AT ALL …..IS HOW MUCH MAN YUH WANT TO TEK? YUH SEH YUH MUS BUS DIS YEAR BUT DI ONLY TING YUH GET SO FAR DIS YEAR A DIS BUS ASS..DAT YOU PAID FOR…HOW YUH FEELING DIS LOVELY MONDAY?? POLICE STATION STOP HAFFI MEK AND NOW DEM WAA BAN YUH EX MAN FROM DOWN A DI STUDIO BECAUSE WAR BOUT FI GWAAN…HOW YUH AND INSTAGRAM A PROGRAM?? YUH SEH YUH SLIM AND YUH A TEK PEOPLE MAN……….AND A BAG A MAN HAFFI TEK YUH EX MAN AFFA YUH …WHERE WAS DI PEOPLE DEM MAN FI BACK YUH UP??
SOME UNNO GYAL JUS FI CUT OUT UNNO CUT AND GO TEK TIME NEATLY BURY IT AND WALK WID OUT
SOME A UNNO GYAL FI GUH DIG OUT UNNO CHEST AND DROP IT OFF INA HOT BOILING SALT WATER KAW NUFF CROSSES DEH PAN IT FI WASH OFF! UNNO STUMUK TOO TRANG
SOME A UNNO GYAL FI TEK UNNO MOUT AND USE JAYSE WASH IT OUT AND LAMP OIL RINSE IT…
SOME A UNNO GYAL FI TEK OFF DI BRES DEM WHEY UNNO MADA PAY FI PUT ON AND RETURN IT SUH UNNO MADDA CAN GET BACK HAR PRIDE WHEY SHE LOST WHILE TEEFING OUT DI WHOLE A FARRIN
SOME A UNNO GYAL FI GO MEK DI DOCTOR LEGGO BACK DI FAT WHEY HIM TEK OUT A UNNO BELLY BECAUSE DI FAT SUCK OUT WID UNNO PRIDE
SOME A UNNO GYAL FI GO LAY DUNG UNNO BODY DUNG A ARMS HOUSE BECAUSE UNNO COME INLIKE SOME PRETTY BITTA SWEETIE…….UNNO SEH UNNO SWEET AND UNNO BITTA TUH DI BELLY
SOME A UNNO GYAL FI WALK WID NAME REPLACEMENT INSTEAD A GOODAS UNNO NEED FI CHANGE UNNO NAME TO QUINTY BECAUSE A SUH UNNO QUINT A SUH SOME A UNNO OPEN UP LIKE A CLOTHES PIN WID NO MAN TO PIN
SOME A UNNO GYAL A RUN DUNG CAREER AND CAREER A RUN FROM UNNO
SOME A UNNO GYAL JUH CHUHHHHH A WHA DO SOME GYAL??????