MAVADO DI PEOPLE DEM A ASK WHY YUH A DO DIS TO DEM- GULLY RAS BIRTHNIGHT CELEBRATION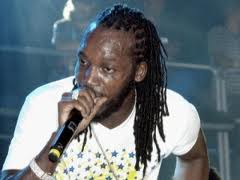 Mavado cancel a show in Guyana for this weekend make about 4 time he do this now to we.
The promoter Gully Ras is Mavado friend too and he wave his flag high on the radio an all over. Gully Ras me brother he say he buy plane ticket and sent Mavado thousands a dollars to buy first class ticket that never buy and Mavado know he cannot travel outside America. Why he do this to Gully Ras and Guyana again? Tell him stay in America he take Guyana people for fool too many time now. And why he can't leave America?