INSIDE EDITION- TOMMY LEE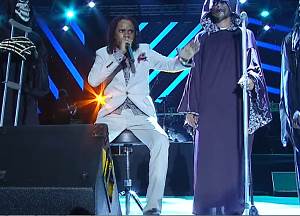 MR SPARTA EX-GAZA…GOOD MORNING SOR..DI PEOPLE DEM WAA KNOW WHEY A GWAAN WID SUPREEM DAT YUH NUH TOUCH ROAD YET..YUH NAH MEK NO MORE MONEY FI LIANG?? HOW NUH BAIL YET???
Inside sources say that one of the young men accosted along with the entertainer is wanted for several (dis a di real several..not di one two/Jaamcian several) murders in TommyLee's home parish Montego-Bay. This is the reason why bail has not been announced by authorities….stay choon…..