DI SENDER SEH SIZZLA NOT ON THE PAGE BUT THE BABY MADDA IS POLICING SAME WAY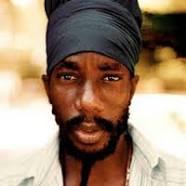 Miguel Collins
Monday via Twitter
GOOD MORNING WORLD
@kalonjimuzik on Twitter · Share
Olimatta Taal and 50 others like this.
Wolde Haimanot Yebo king how is the feeIin Do some good today
Monday at 5:52am
Natasha Adams why you don't ever respond…ppl listen to your music but you never listen to ppl
Monday at 5:53am via mobile
Ato Kwamena Brown Eye Blessed Dada 1 Love & Peace….
Monday at 5:54am
Boboman Papi Sephula Morning dada
Monday at 6:04am
Lauren Davids BLESSED RASTAFARI MORNING
Monday at 6:11am
Boldwinlucky Faria Morning Royal Son !!!
Monday at 6:24am
Tabby Eva Bless Gm. x
Monday at 6:37am via mobile
Sbuda Saule Blessed Dada
Monday at 7:05am
Ngoyi Kalenga Zambia is fine Sizzla!!!
Monday at 7:09am via mobile
Diego Bili good morning Dadda
Monday at 10:10am
Sebastian Case Good morning Sizz
Monday at 11:12am via mobile
Peter Bryan Selassie I
Monday at 1:31pm
Yvonne NiahQueen Be blessed , Dada
Monday at 1:45pm
Anika Williams @ natasha let me apologize for Sizzla. He does not physically handle the page and as such is not always aware of what goes on. I can assure you that he loves and respects his fans wholeheartedly…
Monday at 7:47pm via mobile