A FAKE ARTISTE PROMO DIS?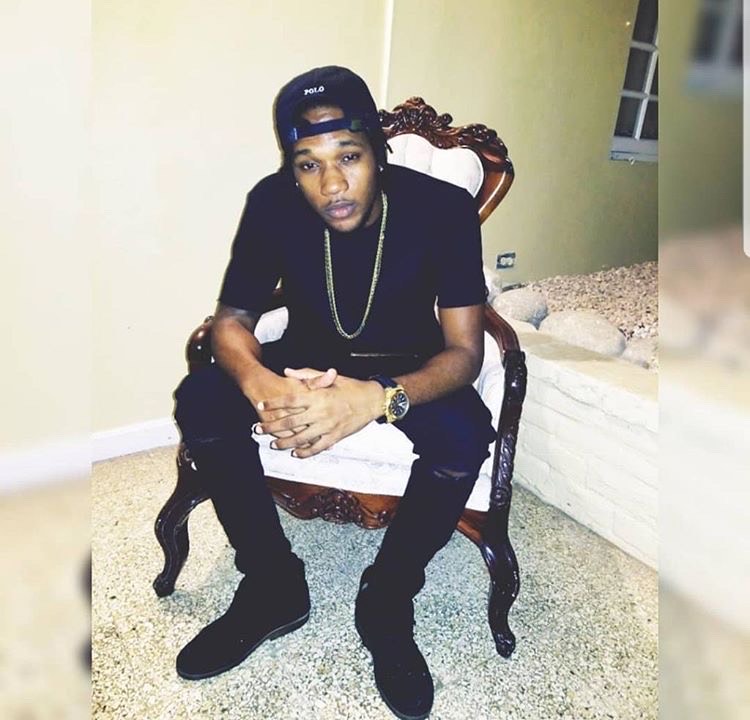 PINKY HIDE ME ID FIMI DEH PLEASE……FIRST TIME POSTING, GOOD DAY TO YOU!!!! I MET THIS ARTIST @JRILEMUSIK   AT A PARTY HE AN DEXTA DAPS PERFORM RIGHT??? ANYWAYS ME AND HIM A TALK FI COUPLE MONTHS THINGS A GWAN OK AND THING YZT!!! INTRODUCE THE NIGGA TO COUPLE PPL AND ME FRIEND THEM!!!! ANYWAYS GO BY HIM PLACE YESTERDAY A EASY BACK AND THING HE WAS TAKING A SHOWER I WAS ON THE BED LAYING DOWN!!! AND HIS PHONE WAS ON THE BED….ONE MINE SAY GO THROUGH THE PHONE TO BOM** SEE THAT HE AND 4 OF MY FRIENDS TEXTING SO I WENT ON HIM AND MY BESTFRIEND CONVO
 AND HE SENT MY BESTFRIEND A SMALL VIDEO I WENT ON THE VIDEO AND IT WAS MY FRIEND ON HER KNEE S**ING HIS D**K AND SHE BEHAVING THE MOST TYPE AWAY AND HE WAS LIKE SUCK THAT D**K CAUSE ME KNOW U NUH GIVE A F**K BOUT YUH FREN AN A ASK HAR IF SHE LIKE THAT….SAME TIME ME SAY A WEH TF THIS AN ME START BAWL ME GUH IN A THE OTHER MESSAGE THEM AND SEE ALL ME GUD GUD FREN CASEY A ASK WHEN WE A LINK AGAIN!!!!
ME HEART LITERALLY SKIP A BEAT….THE NIGGA @JRILEMUSIK F** OFF ME FREN THEM ME FEEL LIKE ME CYA BREED ME FEEL LOST ME FEEL BROKEN ME JUST LEFF!!!! ALL NOW HIM NUH KNOW ME KNOW NOTHING ME JUST A SEND THIS IN CAUSE FI SOME REASON ME FEEL LIKE ME A NUH THE ONLY FEMALE THE YUTE A DUH SUH…….ME NAH LIE STILL ENUH PINKY I REALLY DO LOVE HIM I DO…BUT WHEN ME SEE ALL THE FLIRTING AN PUSSY PICTURE,F**K VIDEOS IN HIS PHONE ME HEART GRIEVE WORST THING HIM F**K ME AND ALL 4 A ME FREN THEM
JUST PLEASE POST AND LET THESE FEMALES KNOW THAT DOOOOONNNT GO TALK BOUT U A FALL INLOVE WID ARTIST MAN THEM WICKED NUH RASS!!!!! ME KNOW ME FREN THEM AGO SEE THIS CAUSE THEM FOLLOW U AND THEM NUH KNOW ME KNOW BUT THEM KNOW NOW….FEEL LIKE ME JUST WAH DEAD!!!!