IS WHO DIS NOW?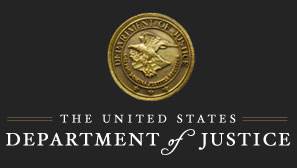 Jamaican woman arrested in NY on healthcare fraud
Published: Sunday August 25, 2013 | 12:08 pm 0 Comments
BUFFALO, New York, Aug, 25, CMC – The United States Immigration and Customs Enforcement (ICE) agency says special agents from the Department of Homeland Security Investigations (HSI) have arrested a Jamaican woman for health care fraud, identity theft and unauthorized use of social security numbers.
Georgia Bowen, also known as Georgia Bennett, 38, who resides in Lackawanna near Buffalo in upstate New York, faces a maximum sentence of 10 years in prison and a US$250,000 fine if convicted.
According to the criminal complaint, Bowen applied for Medicaid benefits through the Erie County Department of Social Services in December 2010.
Bowen claimed to be a US citizen and used a Social Security number assigned to another person, but in January 2011, Erie County terminated Bowen's Medicaid eligibility.
During that time, Medicaid, a federal-state programme was billed for more than US$7,000 for medical services rendered to Bowen.
Previously, in August 2010, ICE said Bowen was sentenced in US federal court to two years in prison for identity theft. Based on that conviction, ICE initiated deportation proceedings against Bowen.
The proceedings are currently being litigated before an immigration court