MAN SEH HIM SACRIFICE DOG………..BUT TO NO ONE SPECIFIC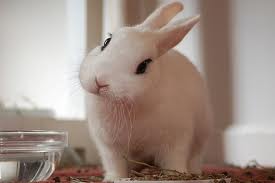 A man who confessed to killing a dog as a sacrifice was remanded for psychiatric treatment when he appeared in the Spanish Town Resident Magistrate's Court on Tuesday.
Darlton Powell, a resident of St Catherine, pleaded guilty to a charge of cruelty to a dog.
It is alleged that on December 11 last year, the accused man killed a dog, causing "unnecessary suffering".
Resident Magistrate Horace Mitchell asked the accused man why he killed the dog and was told by him that it was a sacrifice
"Sacrifice to whom?" RM Mitchell asked.
"No one specific," Powell answered.
The magistrate asked the accused man if he has sacrificed any animals before but he didn't reply.
Powell's mother then told the court that her son has been behaving in a strange manner recently.
"I took him to the doctor the first time. Him smoke weed, and him don't want to bathe," she told the court.
The prosecution had earlier declined to accept Powell's guilty plea until after his visit to the doctor.
Powell is to return to court on February 3 when the case will again be mentioned.