NO BEHAVIOUR IN COURT!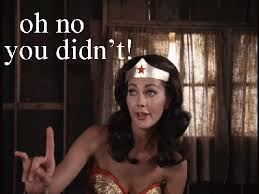 Gay man objects to being handcuffed
Covering the Courts
with Tanesha Mundle
Sunday, August 18, 2013
Print this page Email A Friend!
In the other case, Omar Shaw, otherwise known as "Titeman", almost caused an end to the proceedings in court after he started to behave boisterously and refused to allow the officer to handcuff him while he was in the holding area in the court.
"Me na put me hand in deh cause we nuh do nutten at all and police come lock me up," he shouted out after Pusey had refused to let them speak and remanded them into custody.
"Why we can't talk to you now, you a talk bout wait till de 23rd and we nuh do nutten," he said as he was being led from the courtroom.
Shaw was charged along with Samuel Harris, popularly known in the downtown commercial district as "Gabrielle", where he does eyelashes, and a 16-year-old minor on charges of malicious destruction of property, stone-throwing, disorderly conduct, and assaulting the police.
The three were hauled before the court on Thursday in connection with a stone-throwing incident on Antigua Avenue in New Kingston, where it is reported that about 50 of them attacked the police, injuring five officers and destroying a service vehicle on Emancipation Day.
The large group of self-professed homosexuals was reportedly seen dancing, moving back and forth in the street, undressing themselves and showing various parts of their bodies.
An officer, who was on patrol in the area with a female colleague, reportedly spoke to them but they refused to leave and later attacked the officers and others who came to their aid.
Several of the men were taken into custody while some of them fled. But the three accused who were reportedly involved, were later accosted by the police.
However, it was reported that while Samuels was being arrested, he took off his pants and pulled down his underwear, while screaming, "Woii call CVM cause a we dem have strength for", and was also charged with indecent exposure.
The diminutive minor, who sported a piercing below his chin, reportedly told the police while in custody, "Lock we up a Half-Way-Tree and see if we nu bun down the $#@$ court."
However, on Friday when they appeared before the court, the minor pleaded guilty to disorderly conduct but not guilty to the other charges, while his co-accused denied all the charges.
Following that, Harris then held up his hand to say something but was dismissed by the magistrate who told them that she was not going to listen to them because of their behaviour.
Read more: http://www.jamaicaobserver.com/news/Gay-man-objects-to-being-handcuffed#ixzz2cKA850U7