BELLY PAIN GET A BOX OH
Hello met
This fresh off the press…. So kermit the frog Bellypain keep dance Saturday night… First to start the dance flop… But hear the met now…
Bellypain have all a him gal dem deh… Tash Go wet up Bellypain… Jody the clown run out wid 2 bottle fi wet him up… but she neva get fi wet him up… Then after Jody stand with Bellypain .. Tash go wet up Bellypain again….. No Tash a u tek d man dance.. Then Toya ice and d crew start hype up.. But mi affi seh Tash stand up pon dem…. Look like she nuh fraid a dem… Toya ice fi stay outta dis cus she av her own man problem..
The biggest met a d nite a how Bellypain stand up a talk to Tuff face Krissy and Jody go ova deh an gi Bellypain a b**dclaat box inna him face… Bellypain and jody put down a showdown inna d dance… Jody yu neva do a betta thing . Bellypain too brite an nuh av no respect fi him babymother..
Keisha gifted stand up ole nite a watch bellypain… gal yu good after yu n
mek dem beat bellypain yu still wan back d man tru yu man deh a prison… A wah? Yu wan bellypain money
Bellypain other babymoTher look upset inna dance no man she and bellypain still a f**k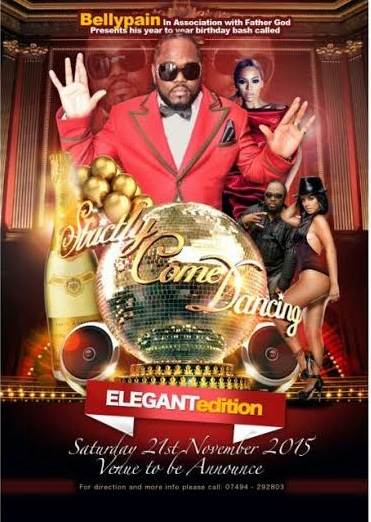 Tash look like she nuh give a f**k bout nobody she a drink and a party… Tash mi hate yu… yu too hype.. But affi gi yu ratings a yu tek bellypain dance lastnite….
Krissy yu stay bad… d frock nuh fit yu … yu look like d lady pon d quaker oats box😂😂… krissy a how yu get so nuff inna dance… Krissy yu tink ppl nuh know seh Jay Icon a f**k yu…. A yu fren av it a talk…. every weh yu wan deh wid bellypain.. Yu crawny and magga like dog… stop wear naked clothes d ppl dem nuh wan see no dog bone inna dance… But look pon bellypain to!!! look who him a diss him babymother fa… Underage Krissy.. Bellypain yu lou.. yu shaky bad. now mi wan know if tash and bellypain still deh… no sah bellypain yu saga too much….
But a how Tash nuh go defend bellypain.. like how she defend Lucky a him dance… .Cus the way how she safeguard Lucky.. mi tink she woulda safeguard bellyoain from the box.. . all when all a Lucky fren dem run lef Lucky a Tash alone stand up wid him… now Lucky a seh Tash him sister… him rate her…
Woiiieeee jody next time video d box…. Stay bad bellypain…. yu ugly to bl**claat bout yu wan diss up yu nice clean babymother… but a d babymother fi stand up pon him an lef d him…. Saturday was a movie…. Bellypain flop himself inna him own party…Big up Jody