YOUR ENEMIES SHALL BE FRUSTRATED-GOOD MORNING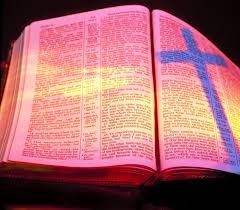 Your Enemies Shall be frustrated!

He disappointeth the devices of the crafty, so that their hands cannot perform their enterprise. Job 5:12
The psalmist queried out loud the enemies, nations, heathens that were raging against him and all the people taking counsel wanting to destroy him. "Why do the heathen rage, and the people imagine a vain thing? The kings of the earth set themselves, and the rulers take counsel together, against the Lord, and against His anointed, saying, Let us break their bands asunder, and cast away their cords from us. He that sitteth in the heavens shall laugh: the Lord shall have them in derision." (Psalm 2:1 – 4) The devil is crafty but not intelligent enough in the ways of God. The devil still does not realize that God has not abandoned His children to the wiles and afflictions of darkness.
In spite of how terrible things turned out for Job, and the pressure he was under from his wife to curse God and die, Job got to the point where he understood one basic truth about God's love for His people, he knew that God would go to the uttermost to protect and fight for His children. He knew that God is not lacking in strategies in His onslaught against the enemy. The same God who killed the first born of Egypt is the same God who triggered confusion that made satanic alliances to self-destruct. The same God who shoved the walls of Jericho into the ground is the same God who puts His terror upon the neighbours and enemies of His people so much so that they fled at the sight of them.
This same God is at war on behalf of Liberationites; He has broken the bows of those who plan to shoot arrows at you and had caused the devices that your enemies want to use against you to malfunction so that they will not succeed against you.
Liberation thought: God is our ever present help in times of trouble.
Further reading: Exodus 14:5 – 31
Prayer:
I command every mountain in my life to be made plane, let every valley be exalted and every crooked place made straight in Jesus name.
Let every dry bone in my life receive life, in the mighty name of Jesus!