YOU HAVE BEEN GIVEN A NEW NAME-GOOD MORNING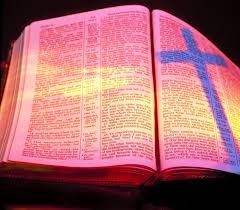 A New Name
BIBLE READING
TEXT: GENESIS 1:27
The Lord appeared to Abram and introduces Himself as the Almighty "meaning He that is Above all"- God still remembered Abram about the promise of a son, this time Abram was Ninety years old (90 years) God encouraged Abram to be perfect before Him and blameless.
God wants His children to be blameless- The perfection desired was a sincere dedication. Abram's heart is to do God's will. When obedience is in place, mistakes are over ruled.
A NEW NAME
GENESIS 17:4
God visited Abram and he fell on his face to the ground, God told him he shall no more be called Abram but Abraham- The father of many nations. The princes- What is your name- Abram does not fit in. God had to change the name to Abraham to fit in His new status as the father of Nation.
Are you thinking about changing your name? That name signifies Abraham's consecration
QUESTIONS
What are the significant of the new name Abraham?
How can you classify Abraham kind of Faith?