THY WORD OF FIRE- GOOD MORNING
THY WORD OF FIRE!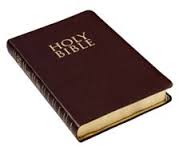 ⁠⁠⁠EVERLASTING FATHER WE THANK YOU FOR DAY 2 OF BATTLE OF THE GATES
AWESOME GOD
MIGHTY GOD
WE GIVE YOU PRAISE
MIGHTY GOD
YOU ARE HIGHLY LIFTED UP
AWESOME GOD
YOU ARE HIGHLY LIFTED UP
MIGHTY GOD
⁠⁠⁠34. "Day unto day uttereth speech, and night unto night sheweth knowledge. There is no speech nor language, where their voice is not heard. Their line is gone out through all the earth, and their words to the end of the world. In them hath he set a tabernacle for the sun." (Psalms 19:2-4)
TONIGHT O LORD, LET THE VOICE THAT BREAKS IMMIGRATION BARRIERS AND LINGUISTIC PROTOCOLS SPEAK INTO EVERY SITUATION BROUGHT TO THIS HOLY ALTAR IN THE NAME OF JESUS
⁠⁠⁠35. PSALM 19:4: "Their line is gone out THROUGH ALL THE EARTH, and THEIR WORDS to THE END OF THE WORLD. In them hath he set a tabernacle for the sun," AAAAAAHHHHHH!!!!!! FROM THIS HOLY ALTAR TONIGHT, WE RELEASE UTTERANCES OF FIRE TO PENETRATE THROUGH ALL THE EARTH AND DISTANT LANDS, EVERYTHING WE DECREE TONIGHT SHALL NOT RETURN UNTO US VOID BUT SHALL EXPLODE INTO MANIFESTATIONS IN EVERY LAND WHERE THE SUN SHINETH IN JESUS NAME⁠⁠⁠⁠⁠
⁠⁠⁠36. WE RELEASE THE WORDS OF GREATNESS TONIGHT TO S~H~A~T~T~E~R EVERY GATE OF OBSCURITY AND MEDIOCRITY CAGING THE LIVES OF EVERY SON OF ABRAHAM AND DAUGHTER OF ZION ON THIS MOUNTAIN IN JESUS NAME
⁠⁠⁠37. "…In them hath he set a tabernacle for the sun." AAAAAHHHHHH!!!!!! WE RELEASE THE WORD OF HIS POWER THAT UPHOLDS ALL THINGS AND SHELTERS THE SUN OF RIGHTEOUSNESS TO GO FORTH AND DESTROY EVERY GATE BOASTING THAT YOUR STAR WILL NOT SHINE, LET THOSE GATES BE DESTROYED COMPLETELY IN THE NAME OF JESUS
⁠⁠⁠38. WHENEVER YOU RELEASE HIS WORD INTO ANY SITUATION, YOU RELEASE GOD INTO THAT SITUATION! BECAUSE HIS WORD IS GOD HIMSELF JOHN 1:1 "In the beginning was the Word, and the Word was with God, and the Word was God." AAAAAHHHHHIIIII!!!!! WE RELEASE GOD INTO EVERY CAPTIVITY HOLDING THE PEOPLE OF GOD IN THIS ASSEMBLY IN ANY BONDAGE! WHATEVER GATE CANNOT CAPTURE AND LOCK GOD DOWN, SHALL FLING OPEN AND THROW YOU INTO LIBERTY IN THE NAME OF JESUS
⁠⁠⁠
39. JOHN 1:2-3: "The same was in the beginning with God. All things were made by him; and without him was not any thing made that was made." AAAAAAHHHHHH!!!!!!! HEAR ME, AND HEAR ME NOW YEAR 2017: THE WORD OF GOD MADE YOU! THE WORD OF GOD MADE EVERYTHING IN YOUR BELLY THAT YOU WILL GIVE BIRTH TO THIS YEAR! THEREFORE, BY THE WORD OF PROPHECY! I DESTROY THE GATES OF MARITAL DELAYS IN THE LIVES OF SAINTS ON THIS ALTAR! I SPEAK PEACE AND CALMNESS, AND NEW WINES TO EVERY TROUBLED AND EMBITTERED MARRIAGE REPRESENTED ON THIS MOUNTAIN! AAAAAHHHHH!!!! I SPEAK GAINFUL, FRUITFUL AND FLOURISHING EMPLOYMENTS TO EVERY JOBLESS AND UNDEREMPLOYED SAINT ON THIS ALTAR! FROM THE DEPTHS OF UNSEARCHABLE RICHES OF JEHOVAH! I POUR THE INEXHAUSTIBLE RICHES OF CHRIST TO FILL ALL YOUR GODLY NEEDS IN THE NAME OF JESUS! I SAY: GO THY WAY AND PROSPER EXCEEDINGLY THIS YEAR, BEGINNING FROM THIS VERY FIRST MONTH IN THE RICHEST NAME OF JESUS
⁠⁠⁠40. JOHN 1:4: "In him was life; and the life was the light of men." AAAAHHHH!!!!! I LIGHT UP EVERY DARK REGION OF YOUR LIFE TONIGHT IN THE NAME OF JESUS! I UNLEASH THE FLOODLIGHT OF GOD'S WORD INTO TO THAT TERMINAL AND INCURABLE DISEASES EATING YOU UP: BECAUSE THAT LIGHT WAS THE LIGHT OF MEN, I TERMINATE EVERY VERDICT OF UNTIMELY DEATH SWALLOWING YOUR LIFE NOW IN THE NAME OD JESUS! I SAY VOMIT THEM! VOMIT THEM!! VOMIT THE PEOPLE OF GOD YOU ARE SWALLOWING BY FIRE! IN THE NAME OF JESUS. LET THE LIGHT OF RESURRECTION ENTER AND SHATTER THE GATES OF DEATH THAT IS SWALLOWING YOU UP GRADUALLY: O DEATH WHERE IS THY STING TONIGHT? AAAAAHHHH!!!!! I REVERSE YOUR VICTORY AND CONVERT IT TO DEFEAT IN EVERY HEALTH AND LIFE-THREATENING SITUATION BROUGHT TO THIS MOUNTAIN! IN THE NAME OF JESUS
⁠⁠⁠41. 😭😭😭 SEE THEM FLYING OUT OF THE WINDOW! SO DEATH YOU ARE A COWARD? SHAME ON YOU ETERNALLY IN JESUS NAME! SEE THEM SCAMPERING FOR SAFETY IN FLIGHT FROM THE WORD OF LIFE! AAAAAHHHHH!!!!! ABBA FATHER! I THANK YOUR FOR THIS STRANGE DELIVERANCE BY THE LIGHT OF YOUR WORD OF LIFE! SWEET JEHOVAH! EXCELLENT JEHOVAH THANK YOU THANK YOU THANK YOU!
⁠⁠⁠42. THERE IS SOMEBODY HERE, THE ENEMY FIRED AN ARROW THAT HIT YOU BADLY AND YOU HAVE BEEN GROWING LEAN WITHOUT REASON, AND DEFYING MEDICAL DIAGNOSIS!. TONIGHT THAT ARROW OF UNTIMELY DEATH IS PULLED OUT OF YOUR LIFE BY THE MIGHTY HANDS OF HIM WHOSE NAME IS ATAMATASE (THE ONE WHO SHOOTS AND NEVER MISSES TARGET) AND FIRED BACK WITHOUT MISSING THE SENDERS AND OWNERS OF THAT ARROW! I CONGRATULATE YOU IN JESUS NAME! YOU WILL HEAR NEWS FROM THE CAMP OF YOUR UNFRIENDLY FRIENDS
43. YOU THE ARROWS OF FINANCIAL DIABETES DRAINING AND KILLING THAT DAUGHTER OF ZION, CRIPPLING, BLEEDING AND TERMINATING THAT SON OF ABRAHAM: YOUR TIME IS UP: EXPIRE BY FIRE AND RESTORE 7-FOLD WHAT YOU HAVE STOLEN FROM THEIR LIVES BEFORE YOU DIE NOW IN THE NAME OF JESUS
⁠⁠⁠⁠
44. JOHN 1:5: "And the light shineth in darkness; and the darkness comprehended it not." I USHER YOU TONIGHT BY THE INFALLIBLE WORD OF GOD FROM FRUSTRATIONS AND MISERY TO A MYSTERIOUS BREAKTHROUGH THAT WILL CONFOUND EVERY DARK AGENTS SPYING ON YOUR LIFE AND FAMILY IN THE NAME OF JESUS
⁠⁠⁠45. JOHN 1:9: "That was the true Light, which lighteth every man that cometh into the world." BY THE POWER OF THE TRUE LIGHT THAT LIGHTS UP EVERY MAN THAT COMES TO THIS WORLD, I DECLARE OVER YOUR LIFE: ARISE OF OBSCURITY AND INFAMY AND SHINE FORTH LIKE THE STARS OF THE FIRMAMENT IN JESUS MIGHTY NAME!
⁠⁠⁠46. I HEAR IN MY SPIRIT: "ANOTHER CAGE…" AAAAAHHHHHH!!!!!! LET EVERY AGENDA OF SECOND TIME AFFLICTION OVER YOUR BEAUTIFUL LIFE SCATTER UNTO DESOLATE WILDERNESS IN THE NAME OF JESUS. LET EVERY CAGE OF DECEPTION FASHIONED AGAINST YOU IN MARRIAGE BE TORN TO PIECES BY THE FURIOUS FINGER OF FIRE IN THE NAME OF JESUS
⁠⁠⁠47. I HEAR IN MY SPIRIT: "DAUGHTER, SUBJECT HIM TO 3 OF MY WORD TESTS, IF HE FAILS (AND HE WOULD FAIL ALL THREE) RELEASE HIM AND LET HIM GO!" YOU THE LADDER OF MY COVENANT ASCENDANCE: APPEAR AND CATAPULT ME FROM TRIALS TO TRIUMPHS IN THE NAME OF JESUS! PSALM 105:19: "Until the time that his word came to pass, The word of the LORD tested him."
⁠⁠⁠48. SWORDS OF HAZAEL, JEHU AND ELISHA, I SEND YOU ON A POSSESSION MISSION NOW! GO FORTH AND POSSESS THE GATES OF MY ENEMIES! RENDER THEM USELESS AND PARALYZED IN EVERY EVIL PLOT AGAINST MY LIFE AND FAMILY IN THE NAME OF JESUS
49. BY THE SPIRIT THAT MOVED UPON THE FACE OF THE WATERS, I SPEAK TO THE DEEP NOW: VOMIT MY WHALE TESTIMONY NOW IN THE NAME OF JESUS
50. GENESIS 1:2: "And the earth was without form, and void; and darkness was upon the face of the deep. And the Spirit of God moved upon the face of the waters." EVERY DARK POWER COVERING THE GATES OF THE DEEP AND PREVENTING MY WHALE TESTIMONY, I SMITE YOU WITH THE LIGHT OF GOD OPEN UP AND FLUSH OUT MY WHALE TESTIMONY UNTO ME NOW! IN THE NAME OF JESUS
51. THANK YOU EVERLASTING FATHER FOR THE WORD OF YOUR POWER SENT OUR WAY TONIGHT! THANK YOU FOR THE MIGHTY TESTIMONIES WHICH TONIGHT'S ENCOUNTER WITH YOUR WORD IS BRINGING INTO OUR LIVES IN JESUS NAME
MAY THE GRACE OF OUR LORD JESUS CHRIST, THE LOVE OF GOD AND THE SWEET FELLOWSHIP OF THE HOLY SPIRIT BE WITH US NOW AND FOREVER. AMEN
⁠⁠⁠⁠
SURELY GOODNESS AND MERCY SHALL FOLLOW US, ALL THE DAYS OF OUR LIVES, AND WE SHALL DWELL IN THE HOUSE OF THE LORD FOREVER. AMEN
GLORRRAAAYYYY!!!!! HALLLELUIAAAAAA!!!!!!!