THE VOICE OF YOUR SPIRIT-GOOD MORNING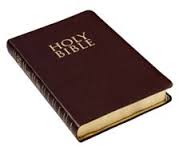 The Voice Of Your Spirit
Unlike your human voice, the voice of your spirit is speechless. In fact, the sound of your spirit speaks via your thoughts.
I want to say to someone, that for some time now your spirit has been warning you about someone
that you are very much uneasy with.
Even though there is no physical evidence to justify your uncanny feeling, nevertheless this uncomfortable feeling would not leave you. Let us look at scripture to bring clarity to this strange but very true phenomena.
"For what man knoweth the things of a man, save the spirit of man which is in him" 1 Corinthians 2:11. In other words, your spirit discerns beyond your five physical senses those things that are spiritual that you cannot know otherwise.
This is why if you're in a room with a complete stranger and that stranger leaves the room, observe what your comment would be if something is not right "My spirit doesn't take or agree with that person." Now, why did you say your spirit? Well, because there was nothing in regards to your five senses that has revealed it to you.
So, your spirit is speaking with a silent voice. Therefore, you must walk in the Spirit (Holy Spirit) so that you would not be misled by your flesh.
My advice to you on this matter is simple. Ask God to make clear with confirmation to your human spirit whatever is being kept from you. "Father just as the morning sun expose the darkness of night, let the darkness set against me be likewise revealed in the name of Jesus Christ!
Kevin L A Ewing
Kevinlaewing.blogspot.com
kevinewing@coralwave.com