THE CITY OF REFUGE-GOOD MORNING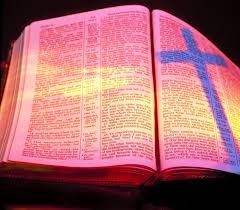 THE CITY OF REFUGE

"Tell the Israelites to designate the cities of refuge, as I instructed you through Moses," [Joshua 20:2]
God had told Moses to set aside six "cities of refuge" placed strategically throughout the land (Num. 35:10-15). These cities belonged to the Levites, who were the guardians of the law. Refuge was offered to those who had caused accidental death (Josh. 20:3), not to those who had committed premeditated murder (Num. 35:16-21). Once in the safe city, the man who had killed someone accidentally would stand trial by the community (Josh. 20:6). Those found innocent were given a place to live among the people there.
What a picture! There are things we do that we know are wrong, and there are sins we commit by accident. When this happens, God is our just judge. We may flee to Him, for He has provided a "city of refuge" for us. Just before he died, Moses told Israel, "The eternal God is your refuge, and underneath are the everlasting arms" (Deut. 33:27). Psalm 9:9 tells us "the Lord is a refuge for the oppressed, a stronghold in times of trouble." The prophet Nahum wrote, "The Lord is good, a refuge in times of trouble. He cares for those who trust in him" (Nah. 1:7).
Are you in trouble? Are you a victim of circumstances? Have you done something wrong by accident? Then flee to your "city of refuge." God Himself is that city, and God Himself is your judge. Talk to Him. He may want you to right a wrong, to settle a misunderstanding, or to simply wait patiently with Him for the storm to pass. The Lord sees into the intent of the heart and beyond, He is a faithful and just judge. Rather than running from God when you sin or fall into mistake run towards Him and He will save you in your time of troubles.
Prayer:
1 Every midnight farmer behind my predicament, from my father's side, from my mother's side, enemies behind the scene, manifest and die in Jesus name.
2 Any man or woman standing at the gate of my prosperity, gate of breakthrough, gate of success, gate of marriage, let that man be arrested and die in Jesus name.
3 Every negative seed, seed of disappointment, seed of hatred, seed of sickness, seed of poverty that the enemies have sowed in my life, let that seed be uprooted and destroyed in Jesus name.
Liberation thought: I am running to the mercy seat
Further reading: psalm 46:1-5