MERCIFUL GOD-GOOD MORNING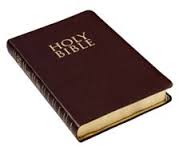 MERCIFUL GOD!

'And the Lord passed before him and proclaimed, "The Lord, the Lord God, merciful and gracious, longsuffering, and abounding in goodness and truth, keeping mercy for thousands, forgiving iniquity and transgression and sin, by no means clearing the guilty, visiting the iniquity of the fathers upon the children and the children's children to the third and the fourth generation." Exodus 34:6 – 7
The prodigal son had become used to living rich and comfortable in his father's house. There was more than enough to feast and live large on and he felt that was all that life was all about. So, he decides to demand for his own portion of his father's inheritance and left home to carry on living wild and free without any control. But his inheritance got exhausted and he began to experience what it means to live in lack: About the time his money ran out, a great famine swept over the land, and he began to starve. He persuaded a local farmer to hire him, and the man sent him into his fields to feed the pigs. The young man became so hungry that even the pods he was feeding the pigs looked good to him. But no one gave him anything. (Luke 15 – NLT)
There are indeed a lot of things that we take for granted in this life. The fact that God has protected you and stopped you from experiencing certain conditions in life should not make you act assuming and irresponsibly. You may have been indulging in wild and reckless living without getting into trouble; that does not mean that God approves of the way you live. You may have been addicted to a drug or alcohol for years now without any health complications; it doesn't mean that God approves of your lifestyle.
There are people who are Christians on Sundays and criminals from Monday to Saturday; the law hasn't caught up with them and God has not yet judged them but that doesn't mean that God approves. There are witches and wizards who have been sitting at the front row in churches targeting the man of God but nothing bad has happened to them yet; that does not mean that God approves. God's mercy towards you in your area of weakness is not a stamp of approval but a call for repentance. Thank God for the grace to repent in the mighty name of Jesus.
Liberation thought: God is eternally merciful
Further reading: Luke 15:1 – 11
Prayer:
I decree mercy that prevails over judgement upon my life in Jesus name
O Lord deliver me from my weaknesses
I receive grace to live above my weaknesses and limitations