INSPITE OF YOUR WEAKNESS-GOOD MORNING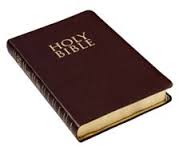 IN SPITE OF YOUR WEAKNESSES

And the Lord said unto him, Who hath made man's mouth? or who maketh the dumb, or deaf, or the seeing, or the blind? have not I the Lord? Now therefore go, and I will be with thy mouth, and teach thee what thou shalt say. Exodus 4:11 – 12
God has already used the signs of Moses' staff turning into a snake and his hand becoming leprous to demonstrate the power that was at work in him and through him but Moses was still worried about his speech impediment and God promised to be with him as he speaks and instruct him on what to say.
God is long suffering with us when we honestly express our worries and fears to Him. He is not a father who demands perfection from an imperfect being. Even Jesus our high priest came to experience life in this earthen vessel so that He will know what it feels like to have limitations. Be of good cheer, God is committed to help you all the way.
As you go for that Job interview, be confident in the fact that God is with your mouth, He will instruct your mind and you will say just what your interviewers want to hear. By virtue of the prophetic grace upon my life, I declare that the job is yours in the mighty name of Jesus! Do not be afraid of that degree or diploma examination God is with you all the way; study knowing you have understanding because you know God's word and you will answer every question that you will be asked. This has nothing to do with your performance so far or what your teachers and parents have to say about your IQ; God is with you and His perfection will be made manifest in your academics in the mighty name of Jesus. Tongues have accused and judged you in your office and now you have a job threatening query on your table but God will put together your defense and defeat the counsel of the ungodly against you. Be strong!
Liberation thought: God is for us, who can be against us?
Further reading: Psalm 75
Prayer:
Every evil attachment that keeps me in bondage is destroyed by the blood of Jesus and the fire of the Holy Spirit, in the name of Jesus!
I decree dumbness on every lying spirit trying to testify against the goodness of God in my life in the mighty name of Jesus.
Father, thank you because I can do all things through Christ who strengthens me.