HOW DO YOU SEE AND TREAT PEOPLE WHO ARE GOING THROUGH HARD TIMES- GOOD MORNING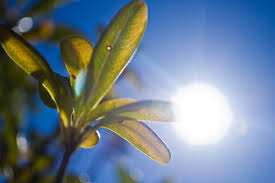 How do you see and treat people who are going through hard times?
How do you see and treat people that are going through hard times?The Lord saw Job as a saint Job1 :1 There was a man in the land of Uz, whose name was Job; and that man was perfect and upright, and one that feared God, and eschewed evil.But his friends saw him otherwise. Maybe if it weren't for the tragedy that befell Job probably his friends would still have seen him as God saw him;"Godly" ,Rich, responsible . How do you see your friends,family members,neighbours when they are going through hard times? Do you judge them by their afflictions? Poverty,sickness,attitude as a result of depression? Instead of encouragement and prayers? Therefore we do not lose-heart. But even though our outer person is being destroyed, nevertheless our inner person is being renewed day in and day out.2 Corinthians 4:16. God does not look at the physical but the Spiritual. the LORD said to Samuel, "Do not consider his appearance or his height, for I have rejected him. The LORD does not look at the things people look at. People look at the outward appearance, but the LORD looks at the heart."1 Samuel16:7. The only business you have when people are going through is to PRAY for them and not judge,accuse,rejoice,reject them. If you have done that go to God and ask for forgiveness and let that "Job" pray for you. After the LORD had spoken these words to Job, the LORD said to Eliphaz the Temanite: "My anger burns against you and against your two friends, for you have not spoken of me what is right, as my servant Job has. Now therefore take seven bulls and seven rams and go to my servant Job and offer up a burnt offering for yourselves. And my servant Job shall pray for you, for I will accept his prayer not to deal with you according to your folly." (Job 42:7-8) You that are going through must be careful not to hold anger, bitterness, resentment at having been treated unfairly in your times of trouble.For Job was only restored after he prayed for his friends.God restored him after he forgave and prayed for his friends. After Job had prayed for his friends, the Lord restored his fortunes and gave him twice as much as he had beforev 11 All his brothers and sisters and everyone who had known him before came and ate with him in his house. They comforted and consoled him over all the trouble the Lord had brought on him, and each one gave him a piece of silver[a] and a gold ring.Job 42:10-11. GRACE and Mercy.