GOD LOVES YOU-GOOD MORNING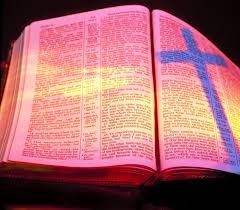 GOD LOVES YOU

Out of heaven he made thee to hear his voice, that he might instruct thee: and upon earth he shewed thee his great fire; and thou heardest his words out of the midst of the fire. And because he loved thy fathers, therefore he chose their seed after them, and brought thee out in his sight with his mighty power out of Egypt Deuteronomy 4:36 – 37
God is the doting lover of our souls; He let the children of Israel hear His voice from heaven so He could instruct them and He also let them see His great fire here on earth so He could speak to them from it. He blessed generations of those who trusted Him and drove out nations from before them. He is doing even much more today. He has written His laws in our hearts so that our hearts will not depart from Him and the mighty miracles, signs and wonders that follow our faith in His word are reminders of His faithfulness, glory and power at work in us and through us. What a kind and merciful deliverer we serve. What a loving God and father we have; God is indeed a loving father.
You may have been suffering from the affliction of ancestral spirit for years but it doesn't change the fact that even though the thief comes, to steal, kill and destroy, Jesus has come to give you abundant life. Spiritual spouses may in their evil possessiveness wreck your chances of getting married, they may have destroyed your home and other areas of your life but as a child of God you are the bride of Christ. Let these truths strengthen your resolve to resist the devil so that he will flee from you. God is with you.
Liberation thought: God loves me.
Further reading: Psalm 64
Prayer:
I call down fire from heaven to consume every contrary spirit working against my life, in the mighty name of Jesus!
I speak confusion in the camp of my enemies; their conspiracies and strategies against me will not work in Jesus mighty name!
Every arrow shot against my destiny, return to sender, in the mighty name of Jesus!