GOD IS YOUR EVERLASTING LIGHT-GOOD MORNING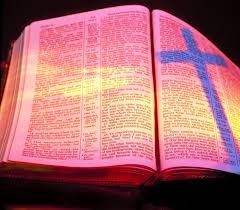 God Is Your Everlasting Light

The sun shall be no more thy light by day; neither for brightness shall the moon give light unto thee: but the LORD shall be unto thee an everlasting light, and thy God thy glory. Thy sun shall no more go down; neither shall thy moon withdraw itself: for the LORD shall be thine everlasting light, and the days of thy mourning shall be ended. (Isaiah 60:19 – 20)
There is a level of relationship that you get to with God that His glory overwhelms you and radiates in every area of your life. Moses experienced this when he went up the mountain to spend time with God and receive the Ten Commandments. God's glory was so strong upon him that when he came down his face was still shinning like a light bulb. The people were awed by the radiance of his face and could not look at it.
God's glory could manifest in any area of your life just as it did on the face of Moses. When God becomes your sun, you don't need to make any extra effort to make people like and favour you. Everyone who sees you will like you and want to identify with you. Your business will prosper because you will enjoy unprecedented patronage. You will not have to go through the task of advertising it to get the attention of potential customers; God, your light will attract more than enough customer and your challenge then will be to meet up with the demand.
Sisters, when God is your light, you don't need the help of fashion and beauty accessories to look attractive for potential suitors, I'm not saying it is not important to look good. God's light upon you will bring Mr. Divine Right to your door step. Even in your midnight hour when hell had fired its worst arrow to establish the affliction of darkness in your life, God your moon will shine His light and because He is the light that shines and the darkness comprehend it not, the darkness will flee. All you have to do is climb up to the top of His divine mountain and spend time with Him.
Liberation thought: The Lord is my light and my salvation.
Further reading: Isaiah 60
Prayer:
I speak to every dark area in my life; LET THERE BE LIGHT, in the name of Jesus!
I command every messenger of darkness in my life to carry their evil load and flee, in the mighty name of Jesus.
Father, thank you because you are the light of my life, in the name of Jesus