FORGET THE PAST-GOOD MORNING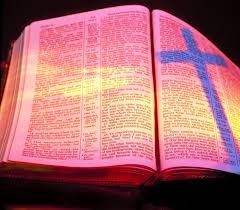 Forget the Past

Remember ye not the former things, neither consider the things of old. Behold, I will do a new thing; now it shall spring forth; shall ye not know it? I will even make a way in the wilderness, and rivers in the desert. (Isaiah 43:18 – 19)
The devil has the bad habit of continually harassing our minds with the pains and challenges of the past. Cunningly, that thief of our peace will try to connect what happened in the past with what is happening right now. Somehow, you are left with the false impression that your life is a chronicle of bad luck that has brought untold pain and suffering. This kind of mental oppression is worse for people who lived recklessly in sin before they got born again.so, even after God has saved and delivered you, your mind keeps taking you back to a filthy yesterday that has no bearing with you because of your relationship with Christ. I rebuke every lying spirit that keeps you looking back at things that God has taken care of in your life, in the mighty name of Jesus. God wants you to forget the challenges of the past because He is doing a new thing in your life. Forget about the monthly statement from your bank that says there is no money in your account. Forget about the fact that your marriage is yet to be blessed with children. God is able to make a way where there is no way. He who raises the poor out of the dust has taken care of your finances. He who ensures that the barren shall keep house, has made you a joyful parent of children. Forget the past, focus on the future filled with God's blessings.
Liberation thought: God is able to do just what he says.
Further reading: 1 Samuel 2:1 – 9
Prayer:
I cast down every thought and imagination that is harassing my mind, trying to stop me from thinking about the goodness of God, in Jesus name!
Mighty God, fill my life with good things renew my youth like the eagle's, in Jesus name!
Related posts
WhatsApp Image 2018-01-25 at 11.08.08 AM (2)
January 26, 2018
RUN! RUN! RUN!
Read more
6 Comments
Osinachi says:
July 11, 2017 at 5:57 am
Amen!
Reply
Densria says:
July 11, 2017 at 6:44 am
Ameeeeeeeeeeeen!
Reply
Obed says:
July 11, 2017 at 6:52 am
Thank You JESUS.For this astonishing Grace,of partaking in Your Word.GLORY……!
Reply
Christina says:
July 11, 2017 at 8:39 am
Amen
Reply
joy says:
July 11, 2017 at 9:16 am
Amen
Reply
Yeside Akinkugbe says:
July 11, 2017 at 10:58 am
He is able more than able to do everything that concerns us today.Romans 3:4a "yea, let God be true, but every man a liar", that is why he said in Isaiah 43:18-19 that we should forget about things that have passed, he promised to do.a new thing. If we are feeling hurts, pains, God wants us to forget and look forward to a new begining. Rev21:4″ And God shall wipe away all tears from from their eyes; and there shall be no more death, neither sorrow, nor crying, neither shall there be any more pain: for the former things are passed away. What are the former things? Formers things of affliction, lack, chronicles of pain.