DONT EMBRACE SPIRITUAL COMPROMISE-GOOD MORNING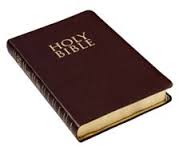 Don't Embrace Spiritual Compromise

"I try to find common ground with everyone, doing everything I can to save some." [I Cor 9:22]
Every Gospel-minded believer looks for opportunities to build bridges of influence with non-Christians. Bridges are essential if seeds of the Good News are to be carried over and planted into the lives of those apart from Christ. The Apostle Paul excelled at exhibiting his passion for Christ in ways that connected him with lost people. It doesn't take very long in reading of Paul's ministry life to see how fervent he was for evangelism. In jail or in the marketplace or in a synagogue, Paul's favour for an infectious faith was the same.
One thing you don't see in his life, though, is spiritual compromise in order to build bridges with an unsaved person. Paul didn't need to go to any world-centric activities in order to build a connection with hurting hearts. He looked for other opportunities within in their lives. He understood that embracing spiritual compromise as an evangelistic approach is like asking a dieting person if he or she would meet you at the ice cream shop to talk about weight-loss strategies.
Be careful that the common ground that you are seeking with others is a common ground that Jesus would stand on. Pray more fervently that the Holy Spirit leads you in your connection efforts with those needing Christ. I am not saying such efforts must be "churchy," but they do have to be Christ-friendly, whether at Shoprite or at wedding reception or at the workplace Christmas party.
Remember Paul's warning against thinking that we can handle any temptation circumstances within which we place ourselves. "If you think you are standing strong, be careful not to fall." I Cor10:12 Let's stand where we know Jesus will stand with us. It's better for us, better for those we're trying to convert and certainly better for the Kingdom.
Prayer:
1 In the name of Jesus, I deploy the hand of God into my life, my marriage, glory, children, carrier, Oh God of Dr. Chris Okafor fight for me in Jesus name.
2 Oh God, Make me to stay focused, I cannot compromise my Christian faith, I cannot waver in the name of Jesus.
3 Every power fighting my Christian life, fighting my commitment to God, fighting my children, fighting my marriage, I break out in Jesus name.
Liberation thought: I am too connected to be dis connected.
Further reading: 2nd cor 12:10