DIVINE TURN AROUND-GOOD MORNING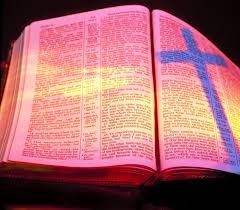 DIVINE TURN AROUND

When the Lord turned again the captivityofZion, we were like them that dream. Psalm 126:1
Our God is great and mighty, His ways and thoughts are different from ours because He sees things from eternity-perceptive. I have no doubt in my spirit that this is your year of tremendous testimonies!
To enter into the fullness of God's plan for you, you have to see the big picture and empty your mind of every thought of mediocrity, inferiority complex, poverty and lack. Do away with the limiting mindset that pitches you on the valley of life where you view the world from the self-defeating microscope of "them versus me"; "I cannot make it"; "it is impossible"… The list is endless. Free your mind from every life-and-blessing limiting thought. Begin your journey this year with a new desire for God's presence, and be willing to pay the price needed to find the presence of God.
In 1 Chro.13:7-14, King David ordered that the Ark of God which represents God's presence should be taken into Obed-Edom's house. As a result, in three months, Obed-Edom and his entire household encountered a divine turnaround. The Lord blessed Obed-Edom and everything around him. In God's presence there is fullness of Joy. In His presence there is wisdom, direction, favour, protection, blessing, deliverance and healing. Ask Him to teach you His ways this year.
You cannot fail!
Liberation Thought: I am too loaded to fail
Further Readings: 1 Chro.13:7-14
Prayer:
My gate of breakthrough open now in Jesus name
I rebuke every devourer and cancel the activities of cankerworm in my life in Jesus mighty name
I break every padlock used to lock my destiny by fire