DEALING WITH MIDNIGHT FARMERS-GOOD MORNING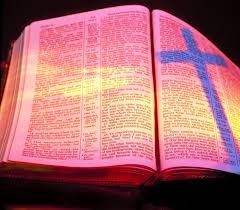 DEALING WITH THE MIDNIGHT FARMERS
0
4
2
liberation
"Then David inquired of the Lord saying, "shall I pursue that troop?, Shall I overtake them?, And he answered him, : pursue for you shall surely overtake them and without fail recover all" (1 Samuel 30:8)"
David and his men went out to battle when the Amalekites attacked his city Ziklag and burned it with fire. The midnight farmers had taken captives the women, their sons and their daughters. Then David and the men who were with him lifted up their voices and wept, until they had no more powers to weep.
Now David was greatly distressed, for the people spoke of stoning him. He enquired of the Lord if he should pursue, if he pursue will he overtake and recover all. God gave him the assurance of conquering the enemies and recovering all that he has lost.
I don't care how long you have been believing God for something whether it is a week, six months, a year or longer, 10 years, 20 years, make a quality decision to hold on to God's promises, and determine not to go by what you see but by what God said.
The devil wants to discourage you and get you to lose sight of your goal. He will set up obstacles to try to steer you off the track. He will say, "Well it didn't happen, did it? You might as well give up" So you listen to his words and give up, instead of holding fast to what you are believing God for, and you never inherit or possess the promise.
God has the final say in your life and situation. The way he gave victory to David is the same way your victory will come in Jesus name.
Prayer:
1 Every evil seed from midnight farmers, evil seed of sickness and disease, evil seed of poverty, evil seed of barrenness, what are you waiting for, be uprooted by fire in Jesus name.
2 Every midnight farmer that has caged my glory, destiny, money marriage, the hand of God is against you, loose and let me go whether you are at market square, burial ground, T junction, or forest, region of the water, I command you, let me go in Jesus name.
3 Every pit that the enemies have put me and my families, God remove us from that pit in Jesus name.
Liberation Thought: My God will fight my battle and give me victory.
Further Reading: 1 Samuel 30:1-31,