COVENANT KEEPING GOD-GOOD MORNING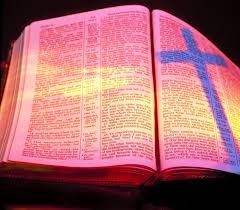 COVENANT KEEPING GOD
And God said, This is the token of the covenant which I make between me and you and every living creature that is with you, for perpetual generations: I do set my bow in the cloud, and it shall be for a token of a covenant between me and the earth. Genesis 9:12 – 13
God loves the man He created. God is so in love with man that even when He knew from the beginning that man was going to disobey Him and lose His divine nature, He put in place the redemption plan that will once and for all recue and restore man's divine nature; the lamb was slain from the foundation of the earth and all man had to do was wait for the appointed time for the benefits of that spiritual rescue mission to be activated in the physical through the birth and death of Jesus Christ.
God is indeed a covenant keeping God! In Genesis 9, as a token of God's covenant with all living things, God put a rainbow in the clouds but we have a better covenant whose token is the Spirit of God who dwells in us reminding us that we belong to God. What is that situation in your life that seems to contradict the fact that God will do as He promised? God is not a man that He should lie nor go back on His promises. God's words do not return to Him without accomplishing what they were spoken for. God continually affirms the fact that the reason why Jesus came is to destroy the works of the evil one and give life to all who will give their life to God. To make assurance double sure He sent His Spirit to dwell in man and constantly remind him of his adoption in Christ.
Don't stop believing God for that intervention you need in your life. I declare that your healing is sure, that dying business receives life, your womb will conceive, every chain will be broken and captives will walk freely in the mighty name of Jesus!
Liberation thought: God is faithful and able to do just what he says he will do.
Further reading: Isaiah 53:1 – 11
Prayer:
Let every negative situation and circumstance in my life be a lie and let God be true in my life, in the name of Jesus!
I pull down, uproot and destroy every evil tree that the enemy has planted in my life, in the mighty name of Jesus.
Father, thank you because I receive every good thing that you promised me, in the name of Jesus
Comment