YOUNG GIRLS LISTEN UP
Morning Met and morning to all
Met I just wanted to share something with everyone and hopefully it'll help someone. Now a days I see so many young ladies who can do better go tek up crosses bad man and deh wid dem for hype and fame but they don't know the aftermath of what they will be left with..Met when I was just 18 years old and was in Jamaica I took it upon myself to date one of those guys the bad man by night and hype boy by day type he was older than me at the time he was 27 but I didn't care at first when he approached me I turned him down but because of bad company and crosses friends them tell me how me fool and mi fi deh wid him because him have money and no boy naw guh rush me and all that. Funny enough when I was being abused by this man verbally and mentally the same friends were not around and were the same ones calling me a fool..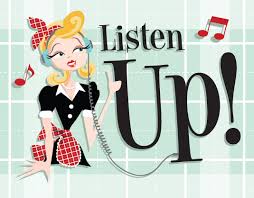 So met I ended up dating him after time went by It was a heartache I swear some days he was the sweetest and other days he was an animal. He had plenty other women while we were together but in my head I kept saying Idc because I'm his main he loves me so dem no matter but met deep down I was hurt. We would go to parties together and people would look at me like a fool, girls laughed at me because they knew what he was doing with other women and I played dumb. Met one day we even had a three some. I didn't want it but it made him happy so I decided to do it..long story short met it was the worse mistake of my life I was scared while at his home wondering if anybody who he did bad things to would come retaliate and take my life I constantly looked over my shoulders
. In front of people we seemed happy but behind closed doors I was sad…smh I'm saying all this to say that young ladies please be wise don't take foolish advice and don't let these type of men into your lives save yourself the heartache. One day I got the courage to leave and I did just that now I'm happy and content while he's locked up and so is his girl because she was in the midst of his bad man ways so the law caught her too, it could've been me but I was spared. It's not worth it Suh Unu please listen to me