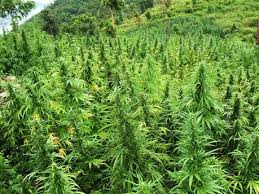 The police on Friday found almost 2,000 pounds of ganja at a property in West Cumberland, Portmore, St. Catherine.
It is reported that shortly after 6 o'clock, the Counter-Terrorism and Organized Crime Investigation Branch (C-TOC) conducted a search at the location and discovered the narcotics.
RJR News understands that a man was arrested and a high-end vehicle seized during the operation.
The man remains in custody. He is expected to be charged.
This is the second major ganja bust this week after police found 1,000 pounds of compressed ganja in Beeston Spring, Westmoreland on Tuesday.
Two persons were arrested in that incident.